20 recollections for 20 years!
Published on 20 August 2021
We present a selection of member recollections for Delcampe's 20th birthday. We asked three questions: How did you discover Delcampe? What memory or anecdote about the website would you like to share? What do you wish Delcampe for its 20th birthday?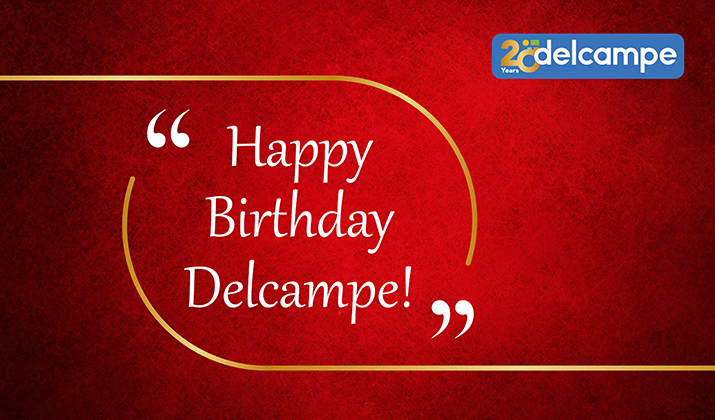 Our members are our best ambassadors! Thanks to onlinestampsnl, pianiano, postcards_stamps and walburge-collection for sharing their stories!
I discovered Delcampe a few years ago. I was spending the day at an auction when someone mentioned a relatively new website that had more specialised categories than its competitors.
I took a look, and I became a member. I've never regretted it. I was soon getting sales from around the world.
The system is quick, easy to follow and easy to use.
What struck me most was that virtually all the users are much friendlier than on other sites.
My best memories are about my dealings with Customer Service. They always respond quickly, with the right answer. That isn't often the case on other sites!
In addition, several of my ideas have been used, which demonstrates an innovative spirit I really like.
I wish Delcampe many more years of success and hope it continues its international expansion.
Onlinestampsnl, The Netherlands
I discovered Delcampe thanks to my friend "Erosky", who has been a well-known seller on the website for many years. In turn, I told a friend about the Delcampe site. They signed up and started selling items from their collection (he is a big collector). He later gave me items to sell on his behalf. That's what I do now, and I really enjoy it.
My best memory is of Marco, whom I asked for help several times. He has always helped me solve problems when I couldn't find the solution on my own.
I would like to compliment and thank Sébastien, Marco and the entire Delcampe team and wish them great success in future.
Pianiano, Italy
I discovered the site about 15 years ago when I was looking for special items for my collection. I found them on Delcampe.
Here is my amusing memory: I found a beautiful postcard and I thought about whether I should buy it for a long time. When I finally decided to buy it, I realised that I had put it up for sale myself.
Happy birthday! I hope that Delcampe will continue to grow and become the biggest and most successful collector site.
Postcards_stamps, Germany
I discovered the Delcampe website because I've been showing at trade shows for 33 years and my customers and collector friends told me about the multitude of items available on your site. I got started on 31 January 2012 and have never regretted it!
Delcampe isn't synonymous with great anecdotes but rather with many small pleasures, with many thanks from my loyal customers to whom I am as devoted as possible. The website is really like a "Big Family" of people with a passion!
To celebrate Delcampe's 20th birthday, I hope that this very nice, well-organised and warm site continues for a very long time. Maybe for the next generations, who knows?  Long live the website…    My very best wishes.
Walburge_collection, Belgium