50th anniversary celebrated a little late
Published on 6 February 2023
Press release from RPSL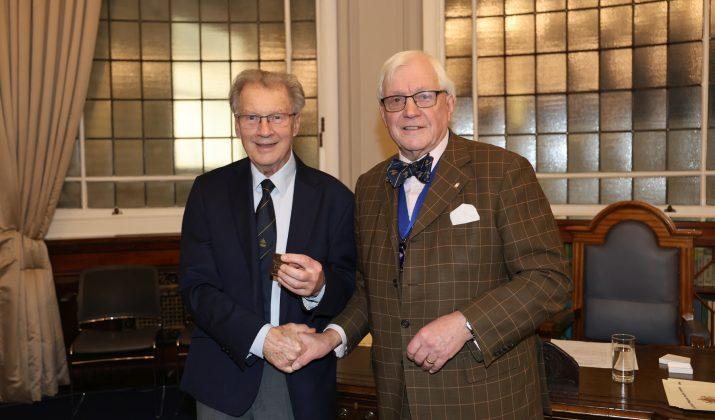 'A wonderful eye-opener on the collecting of overprinted stamps which was absolutely fascinating and different.' The words of Peter Cockburn FRPSL, President of the Royal Philatelic Society London, thanking the members of the GB Overprints Society for the displays they presented on 2 February.
The afternoon presentation had been intended to coincide with the 50th anniversary of the GB Overprints Society in 2020, but Covid and other disruptions forced the postponement. Fortunately 32 members were able to provide material enjoyed by an audience of around 100.
Peter drew particular attention to some of the fine and unusual covers on display, showing usage of postage due stamps overprinted MEF (Middle East Forces), of CYPRUS and ZULULAND overprints used on cover, and of size K registered envelopes used in Tangier and Constantinople.
In recognition of bringing all the outstanding displays together, the plaquette of the 'Royal' was presented to Tony Stanford FRPSL, President of the GB Overprints Society, who in turn thanked all those who had provided material, including some members who had travelled from overseas to be at the meeting.