A family contest to win €500 in gifts!
Published on 3 May 2018
We told you about it a few weeks ago and now we're very pleased to invite you to take part in our new contest.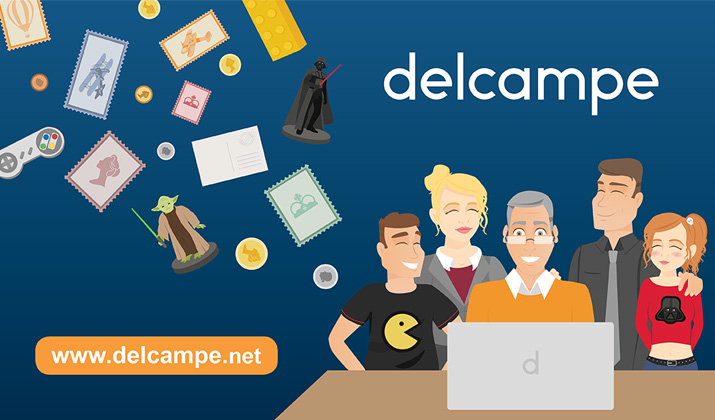 Whatever the collection, Delcampe brings you together
Have you ever thought of introducing Delcampe to those around you? Are there collectors in your family, among your friends and acquaintances? Introduce them to Delcampe.
For those of you who are nostalgic for the past, we're bringing you our worlds from decades past. Experience hundreds of wonderful memories thanks to our new Back to pages!
What could be better than a contest to help you share your passion? Is there another collector in your family? Then this contest is for you! You're invited to enter for free, whether you collect the same things or not!
Win collection items…For both of you!
There will be three prizes to win. The first is a €250 refund per person of purchases made on Delcampe for the duo that receives the most votes. The second prize is a €100 refund for each person and the third, €50. Our idea is to have fun and complete collections thanks to Delcampe.
How to play
Just provide the two Delcampe nicknames of the members, a short description of their collections and an anecdote. Send us the information using this form.
In addition to the form, send us a photo of you two with one or more of your collection items.
The public will vote on three best photos and stories. The duo that gets the most votes will win the contest.
The complete rules of the contest are available by clicking on this link.
To your keyboards!
The forms can be submitted from 24 April to 15 May. You have three weeks to enter! Starting on 18 May, the three finalists of the contest will be announced in the Newsletter (we'll also contact the winning members by email). That will be the time to encourage Internet users to vote for you. The duo that gets the most votes will receive the €500 refund (€250 for each of the family members).
Let the best duo win!