A whale of a display
Published on 19 November 2021
Press release from RPSL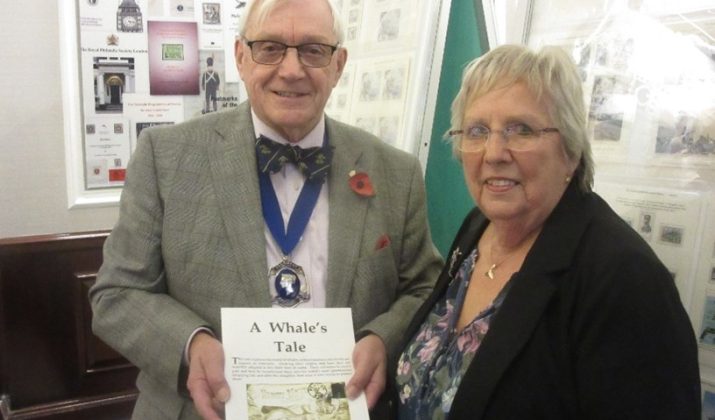 Thematics is a hard discipline to execute because there are no textbooks and no similar displays to consult. This was the observation made by Wendy Buckle FRPSL, giving the vote of thanks to Lesley Marley FRPSL for her display 'A Whale's Tale'. Lesley's presentation was given to the members of the Royal Philatelic Society London at its meeting on 4 November 2021.
The display included eight frames that have been awarded a Large Gold medal at no fewer than four international stamp exhibitions. It was extended by a further 34 frames that mainly looked at more depth at the subject of whaling, fortunately largely now replaced by endeavours to protect the whale. The material on display embraced stamps, covers and postcards, plus outstanding artwork for stamp designs by Nick Shewring.
Wendy added that this is a 'wonderful exhibit, the result of many years of work', a sentiment echoed by Peter Cockburn FRPSL, President of the Society, thanking Lesley for her 'fabulous, well-presented display'.