Collectable postcards to celebrate Delcampe's 20th anniversary
Published on 15 February 2021
A few weeks ago, we announced the creation of a special Delcampe comic strip serigraph. More recently, a collectable set of stamps has been issued as a gift to philatelists. It is now time to please another part of our community: postcard collectors.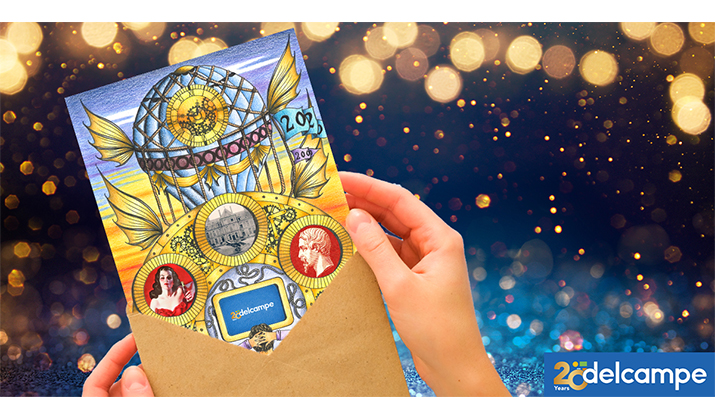 Delcampe's 20th anniversary is a celebration we would like to share with the collectors who have trusted us for so long. On this occasion, we have decided to create our own collectable postcards to thank some of our most loyal customers. They will soon be sent to some collectors who will be randomly selected. In order to make the collectable even more special, the postcards will bear a Delcampe stamp. Collectors will therefore have several choices: keep the card, send it to themselves or please another collector.
Time machine
This is the theme chosen by the designer Sabine Friart to create this card. Based on the fact that Delcampe offers collectables that may be very old or much less, she wanted to take collectors on a journey to the treasures that can be found on the website. Inspired by the old editions of Jules Verne's books, Sabine Friart's postcard, although modern, brings a touch of nostalgia to a result that we hope will delight our postcard collectors.
We will notify by email the 250 lucky collectors who will have the pleasure to receive this beautiful postcard which has been printed in 300 copies only.