THE PHILATELICAL FRIDAYS
Published on 12 October 2020
Considering the success of the philatelic webinars held online as a consequence of the diffusion of Covid-19 worldwide (in Italy by CIFO, in the USA by the American Philatelic Society and the Collectors Club, in Great Britain by the Royal Philatelic Society, etc.), CIFT (Centro Italiano Filatelia Tematica) and CIFO (Collezionisti Italiani Francobolli Ordinari) have decided to organize a new programme of virtual philatelic meetings for 2020-2021.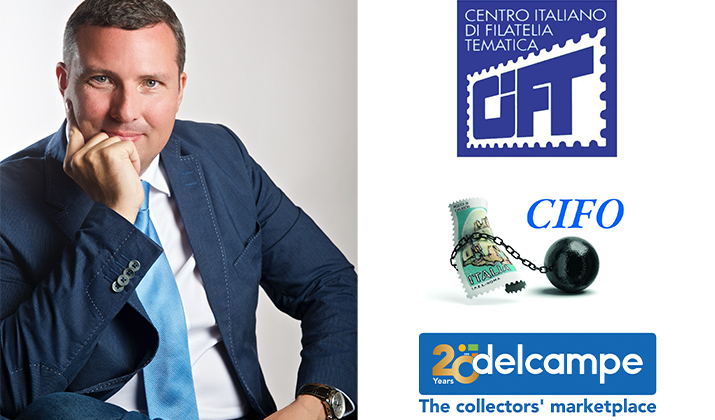 The meetings, called "THE PHILATELICAL FRIDAYS", will normally take place on Friday from 9pm to 10pm.
The meetings will be held in Italian, or in English when the speaker is not Italian, as indicated in the attached programme.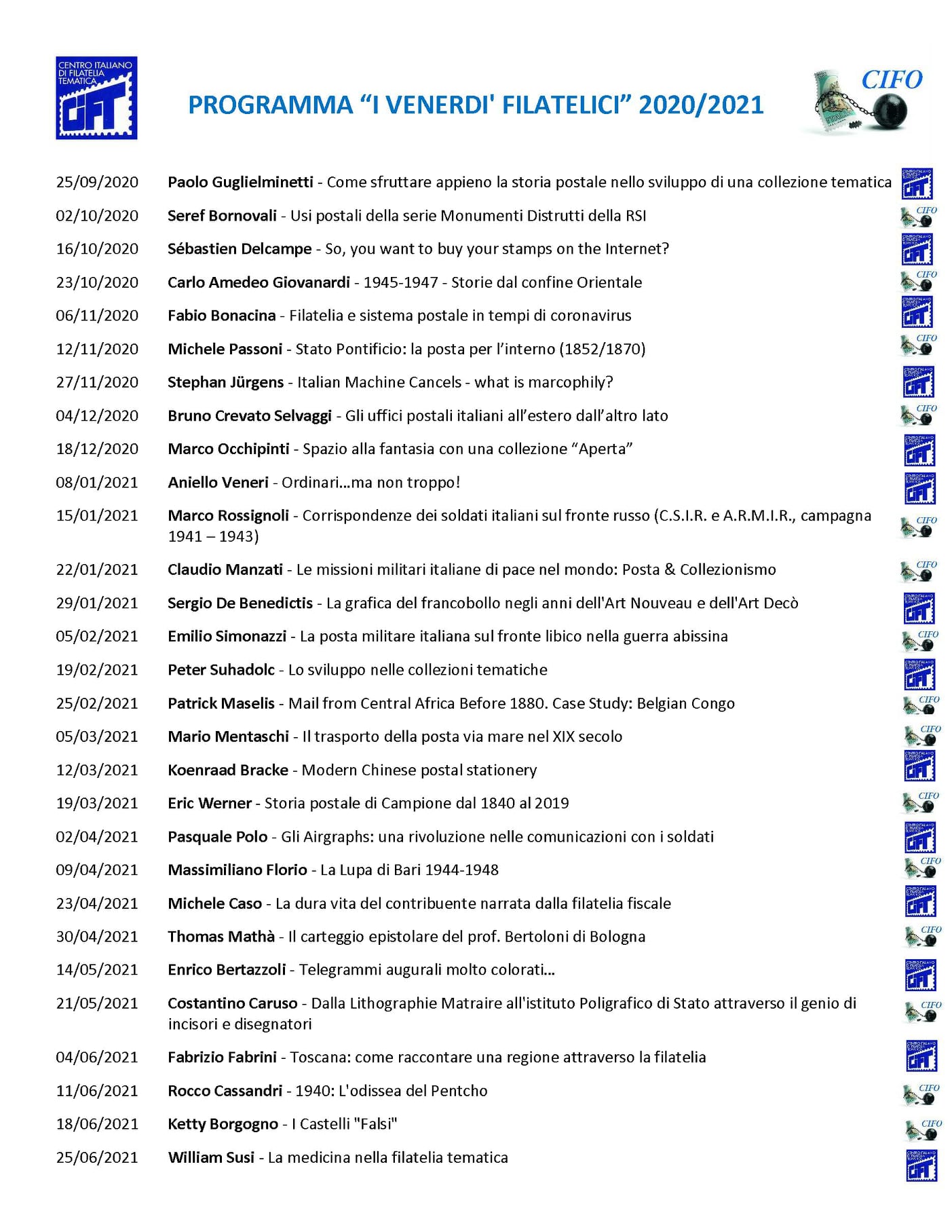 The software used will be Zoom.
The conferences will be recorded and then they will be available online through the YouTube channel created for this purpose:
https://www.youtube.com/channel/UC-flHMlb-xgomini7W-HBdQ
To participate, you must send an email to:
anielloveneri@libero.it (CIFO)
marco.occhipinti.1972@gmail.com (CIFT)
Next Friday, 16 OCTOBER 2020 at 9pm, SEBASTIEN DELCAMPE will talk about:
SO, YOU WANT TO BUY YOUR STAMPS ON THE INTERNET?
We attend you in large number!