Collectables to celebrate Delcampe's 20th anniversary!
Published on 15 October 2020
On October 1st, Delcampe celebrates its 20th anniversary. Over the next 12 months, we will celebrate this anniversary with you. And to start with, we have decided to offer you collectables designed for the occasion.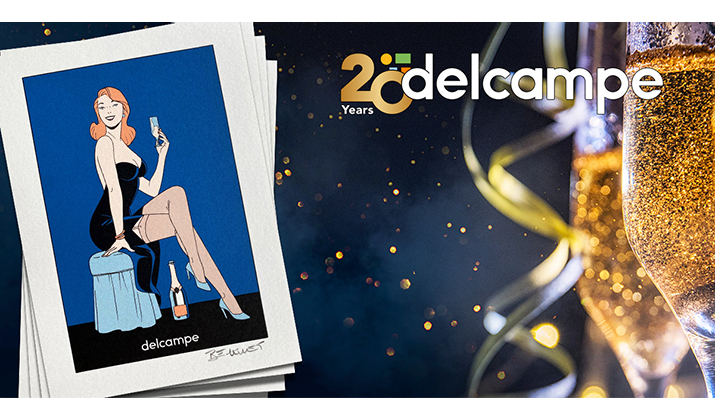 170 serigraphs signed by Philippe Berthet!
The first item we have created is this magnificent comic strip serigraph based on an original drawing by Philippe Berthet, the talented designer of Pin-up, Le Privé d'Hollywood and the Ligne Noire series, among others.
Berthet has the art of sublimating women, giving them a touch of glamour with a nostalgic touch. Delcampe had an edition of 200 copies signed and numbered especially for this occasion. 170 of our members collecting comic strips were lucky enough to be picked at random over the last few days and will win one of the copies of this serigraphy. You might be one of these 170 lucky ones! The winners will be contacted by e-mail and will receive this nice gift by post.
Good luck!
And that's just the beginning… More collectables will soon be available to celebrate the 20th anniversary of www.delcampe.net... We will keep you informed in the coming weeks!