Happy birthday, Mickey!
Published on 18 December 2018
On 18 November 2018, we celebrated the 90th anniversary of the release of the first Mickey Mouse cartoon, which introduced the most famous mouse in the world. Today, there is plenty from which to build a nice Mickey Mouse collection.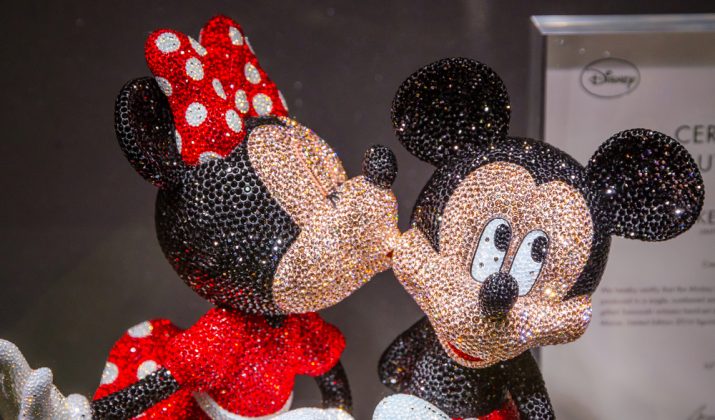 The creation of this legendary character.
Mickey came into the world in 1928. It's difficult to provide an exact date. Nonetheless, it appears that Walt Disney registered the Mickey Mouse trademark on 21 May 1928. We have to remember that he had lost the rights to Oswald the Lucky Rabbit a few months before, due to a poorly read contract. He learnt his lesson…
Walt Disney gave Mickey Mouse his personality. Mickey owes his appearance to Ub Iwerks, and his name was chosen by Lillian Disney, who thought that Mortimer (the name originally chosen by her husband) didn't have enough of a ring to it.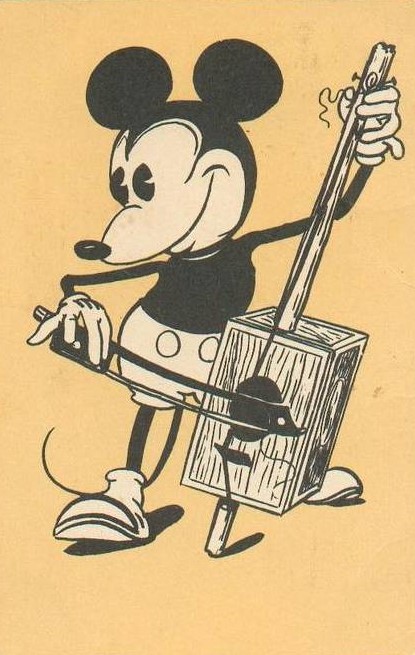 Mickey had real screen presence!
The first cartoons were silent and weren't very successful. The first cartoon featuring our favourite mouse was released on 15 May 1928. It was called "Plane Crazy", and depicted Mickey playing the role of an aviation pioneer. He cut through the sky accompanied on-screen by Minnie Mouse, his animated fiancée!
Unfortunately, this cartoon, as well as its follow-up, "Mickey the Gaucho", was not a success. Walt Disney realised something was missing. That's why he added sound when "Steamboat Willie" was released. He even helped his character out by voicing him.
This time, his audience showed up. Afterwards, the first two cartoons were revisited and sound was added. Of course, all the cartoons that followed had a soundtrack!
Disney's mascot
From then on, the Disney studios gave our favourite mouse many roles. They expanded his universe, adding new characters such as Pete, Donald Duck and Goofy. At parents' request, Mickey became a more virtuous character and a model for children to identify with. Silly or mischievous behaviour was left to Goofy or Donald, so Mickey could maintain a virtuous image.
Less than two years after his first appearance at the cinema, Mickey became a comic book character. Around the same time, the first Mickey doll was made by the hands of Charlotte Clark. It was the first of a very, very long line of spin-off products. From which to build a nice Mickey collection! From jewellery to posters, to clothing, video games and stamps, Mickey Mouse became one of the most popular brands in the world. There are countless figurines, toys and other products made in his likeness to make a complete Mickey collection!
He even received his own star on the Hollywood Walk of Fame on 18 November 1978 to mark the 50th anniversary of the release of "Steamboat Willie".
Many new commemorative items were put on the market for his 90th birthday…stamps from various post offices, coins from the Monnaie de Paris… All of these collectible Mickey Mouse products, new and old are… available on Delcampe !