Delcampe is looking for vinyl record collectors!
Published on 19 June 2018
Delcampe has been meeting with dealers and collectors at special record trade shows for several months now.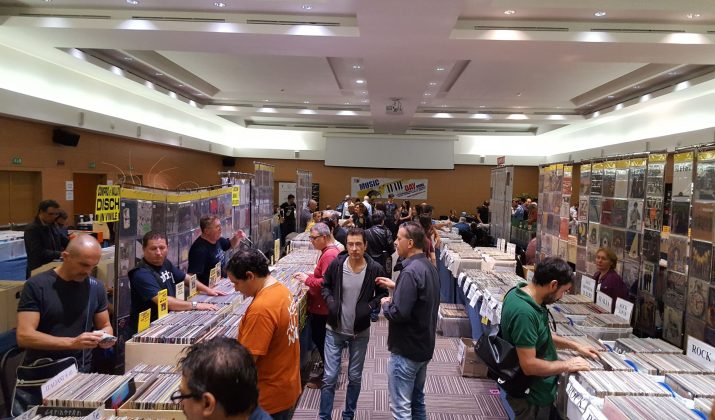 A warm welcome
Marco, our account manager for Italy was delighted to attend the Music Day Roma and Roma Vinyl Village shows where he met with vinyl record dealers and collectors. He received an excellent welcome!
At the end of 2017, after conquering the stamp, coin and postcard world, Delcampe began extending its scope to include new collections. Vinyl records are one of the new areas. From experience, we know what people like about Delcampe: it's the human touch of our services. As a result, meeting with collectors, whether they are buyers or sellers or both, is very important. That's what establishes our future relationships.
Thanks to Music Day Roma and Roma Vinyl Village, Marco was able to meet with many people. Some have already become website members!
Thousands of vinyl records
However, for vinyl record collectors like Marco, attending fairs is primarily an excuse to share their passion for collecting records. He was as happy as a lark and took advantage of the two-day fair to talk with other passionate people whom, we hope, will soon become members of the Delcampe community.
Delcampe brings people together, regardless of what they collect!
Marco has a very busy schedule. He'll attend other fairs in the Rome area and Milanofil. Marco isn't the only Delcampe employee to go to fairs. Silvia and I will be going to France, Germany and the Netherlands soon to meet with record aficionados. We would be very happy to meet you there!
Vinyl record collector ? You're sure to find the treasure you're looking for on Delcampe !