Delcampe Receives the FeWeb Excellence Award Silver
Published on 18 January 2018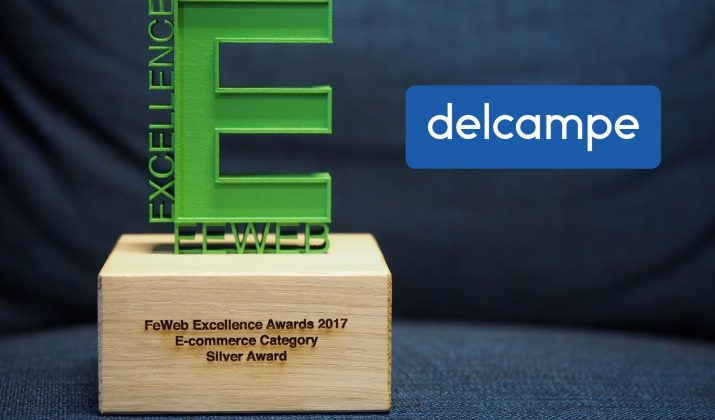 A few days ago we told you that Delcampe had won the Palmarès Capital award for the quality of our services. We were thrilled to receive the award. Now it gives us great pleasure to tell you that it isn't the only one we received!
This time, FeWeb (Fédération des Métiers du Web en Belgique – Federation of Belgian Web Companies) rewarded our website for its technical performance. The selection criteria used were purely objective (speed, quality of links, SEO, accessibility, security, legal compliance, etc.). We're very proud to have won the Excellence Award Silver in the e-commerce category.
Asked about his feelings regarding the award Sébastien Delcampe couldn't hide his joy: "Receiving this type of award shows that, despite the challenges we faced to redevelop the website from A to Z, the Delcampe website performs extremely well."
The Delcampe website has over 1.2 million members. Each month, hundreds of thousands of collectibles purchases and sales are completed successfully on the website. The Delcampe website enables collectors around the world to find treasures every day!
2018 will be a challenging year for Delcampe which will be launching its own secure payment method on the website called Delcampe Pay.