Delcampe Pay authorises transactions in different currencies
Published on 23 May 2019
A seller and a buyer do not use the same currency? It's no longer a problem in order to make a transaction with Delcampe Pay!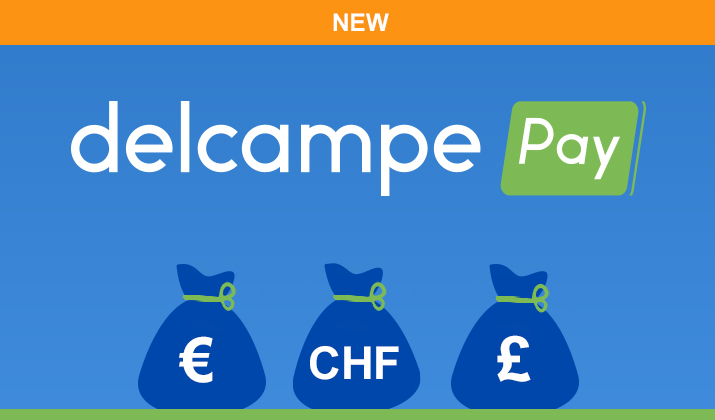 Since December 2018, Delcampe has been offering a new payment method on its website: Delcampe Pay. The first results are very encouraging, several thousand Delcampers are now carrying out their transactions with Delcampe Pay. They also have the possibility to pay Delcampe fees and services using this less expensive method than other payment methods on the website. If you want to join them, do not hesitate to activate your account.
A new feature available
Delcampe Pay is led to offer more and more new services to its users. Our teams work daily to develop them. We are pleased to announce that it is now possible to make a transaction with a seller or buyer who does not use the same currency as you in Euro, Swiss Franc and Pound Sterling.
We would like to point out that currency conversions can sometimes involve additional fees. The amount of these and the conditions can be found on our rates page.
This is only the beginning! We are still planning many more features to add to this payment method.
The secret of Delcampe Pay's success
If today we can proudly present Delcampe Pay, it is because this project is the result of a very strong teamwork. All the Delcampe teams contributed with great enthusiasm. We have worked to offer an efficient and pleasant service for a price among the lowest on the market for sellers and free for buyers.
Our members played an important role in this project. On a voluntary basis, more than 350 Delcampers, buyers and sellers, tested Delcampe Pay in preview. Their opinions were very valuable in the development of this complex tool.
To try it is to adopt it!
Activating your Delcampe Pay account is extremely easy and free. It will not take you more than a minute and will allow you to buy items without having to leave the Delcampe website.
For more information about Delcampe Pay, visit our dedicated page or our Help Center.
The Delcampe team wishes you successful transactions with Delcampe Pay!