From Eastern Rumelia to South Bulgaria
Published on 27 March 2019
Press release from RPSL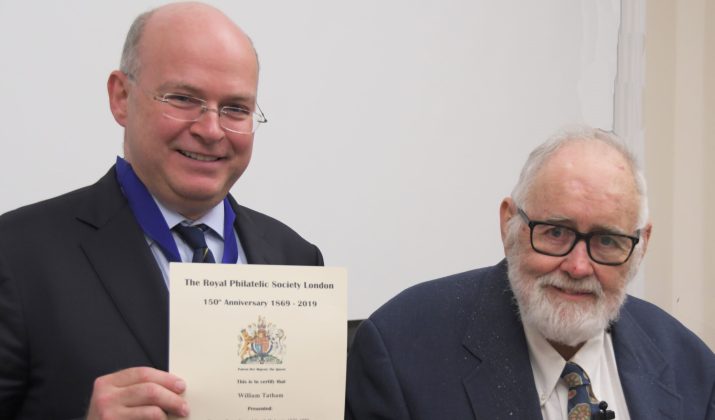 The title of William Tatham's presentation to The Royal Philatelic Society London on 14 March, 'Eastern Rumelia & South Bulgaria', had a few members guessing as to whether they were two separate nations. In fact, they are the same. Eastern Rumelia was created by the Treaty of Berlin in 1878 but, following a bloodless revolution on 6 September 1885, it was renamed South Bulgaria.
The display extensively examined the stamps, covers and postal stationery of the period, from the 'R.O.' (Roumelie Orientale) overprints on the stamps of Turkey, distinctive designs for Eastern Rumelia, later overprinted with images of the Bulgarian lion following the renaming of the country.
The members had enjoyed 'extremely rare material, with some of the covers being unique', as noted by Ivan Metchev giving the vote of thanks, who added that 'little literature has been published on the subject making gleaning the information more difficult'.
Those wishing to visit The Royal Philatelic Society London at 41 Devonshire Place, London W1G 6JY, or be a guest at one of its meetings, are asked to contact the Administrative Office (020 7486 1044).