Germany based film distributor Red Arrow Studios has acquired philatelic documentary film for worldwide distribution
Published on 10 December 2020
Press Release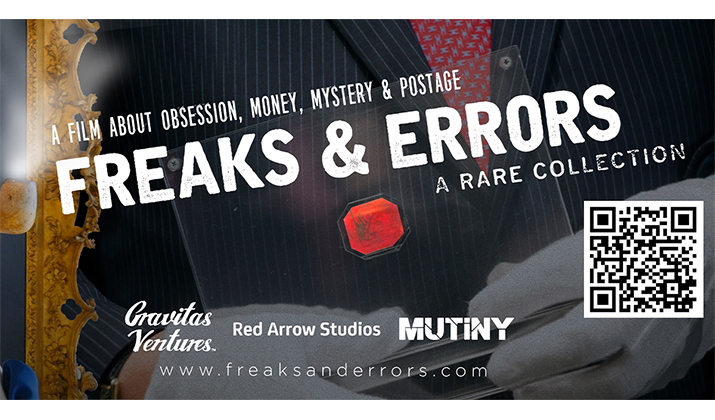 Red Arrow Studios, parent company of Gravitas Ventures, a global entertainment distribution company has acquired 'Freaks & Errors: A Rare Collection', the debut feature-length
documentary film by Chicago based filmmaker Mark Cwiakala.
The film reveals the eccentric, rarely seen and surprisingly large world of one of the oldest
hobbies, stamp collecting. The filmmaker scoured the globe, from Monaco to LA to unveil the
last curators of this fading, "Hobby of Kings." Interviews with Sun-Times columnist and author
Neil Steinberg, footwear guru Stuart Weitzman and bond king William H. Gross, in addition to
an enthusiastic collection of life-long, stamp collectors gives the viewer a deep look into one of the last truly global pastimes.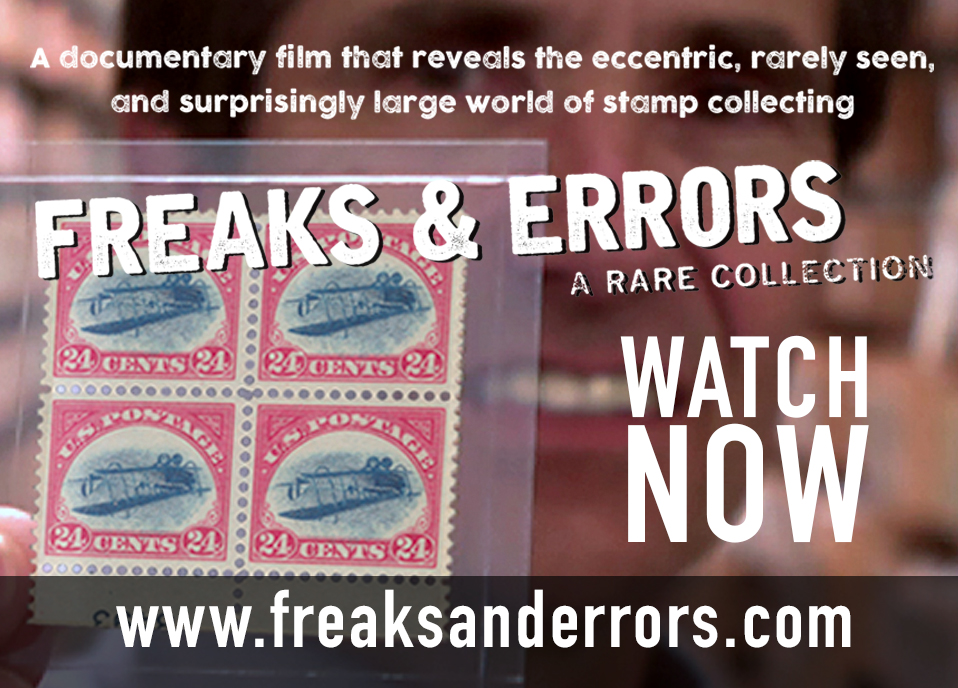 "In a chaotic and often frightening world, stamp collecting is a way to create a beautiful order and symmetry, that might be hard for some people to find anywhere else." -Neil Steinberg, Columnist, Chicago Sun-Times
The director puts the collectors under the magnifying glass as he explores their intense focus on everything related to stamps and how collecting has affected their lives. After interviewing dozens of collectors from varied backgrounds, ages, and demographics, Mark realized that these tiny items were part of a broader commentary on how we're all searching for ways to express ourselves, make order out of chaos, and connect with one another through our hobbies.
The film, the majority of which was self-funded, took almost 5 years to complete. One might not think that a documentary about stamp collecting would evoke the most energetic reception from most people, but Mark has created a film that is entertaining to the non-collectors and collectors alike.
The film is available on a variety of platforms, including Amazon Prime, iTunes and Google Play.
For updates and viewing options, go to www.freaksanderrors.com