Nothing did deter
Published on 29 October 2021
Press release from RPSL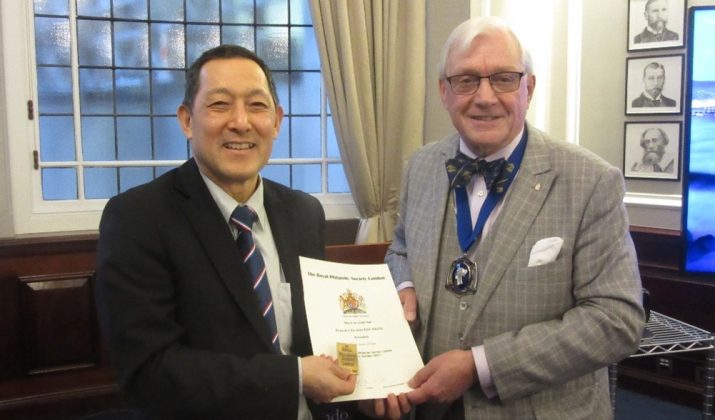 The members of the Royal Philatelic Society London were delighted that easing of travel restrictions, and determination to give his presentation personally, meant they could enjoy the magnificent talk and display on 'Siam: The Early Years' by Prakob Chirakiti RDP FRPSL on 21 October.
Around 120 members, viewing the presentation either in person or via Zoom, were able to marvel at the sight of much outstanding material, detailing the first two stamp issues of Siam, with proofs, essays, varieties, blocks and usage, much being unique. Those attending the meeting in person had the advantage of seeing the actual material including, additionally, items relating to the third stamp issue.
However, the postal service had begun in a more modest way. Labels, known as the 'Rising P' stamps, issued on 25 March 1876, were produced to indicate that the cost of delivering the 'Court Journal', the Government news, had been paid, the 'postmen' being also allowed to deliver other items.
Giving the Vote of Thanks, Simon Richards FRPSL commented that Prakob had on eight occasions won the Grand Prix at international stamp exhibitions, clearly justified when he is able to display such 'superb early material'. In recognition of his fine presentation, Peter Cockburn FRPSL presented Prakob with the Society's plaquette.
Illustration:
Prakob Ckirakiti RDP FRPSL (left) receives the plaquette of the Royal Philatelic Society London from its President, Peter Cockburn FRPSL.