As German stamp collecting is expanding rapidly, we have received a huge number of requests and suggestions from German philatelists.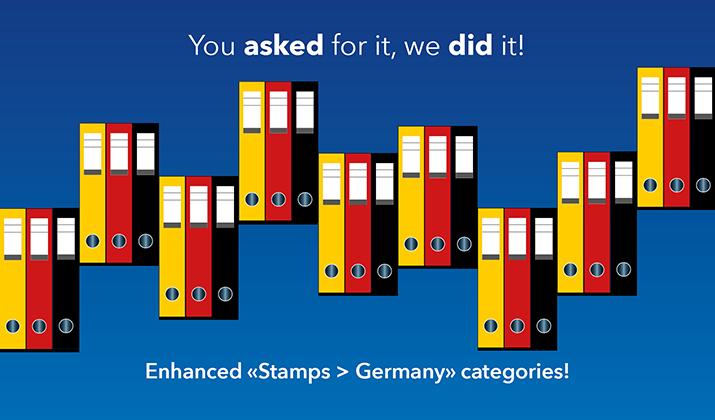 On the basis of suggestions from numerous collectors and professional sellers, and in order to match the structure of the Michel catalogue to the greatest extent possible, we have modified the sub-categories of 'Stamps > Germany'.
These major changes are designed to reflect market reality as closely as possible.
A few examples:
– the different periods of the Empire have been separated (1872-1944)
– Saarland stamps have been inserted into 'Stamps > Germany'
– the 'Allied Occupation' period has been developed
– addition of numerous sub-categories for specific periods (airmail, Feldpost mail, postal stationery, etc.)
We invite you to check the classification of your items and to reclassify them if necessary – via the [modify] button on each item sale page.
We are convinced that these improvements will enable you to highlight your items more effectively, and make it much easier for collectors to find what they're looking for. Thank you for your understanding. We wish you nice transactions on Delcampe.