20 recollections for 20 years!
Published on 29 July 2021
We present a selection of member recollections for Delcampe's 20th birthday. We asked three questions: How did you discover Delcampe? What memory or anecdote about the website would you like to share? What do you wish Delcampe for its 20th birthday?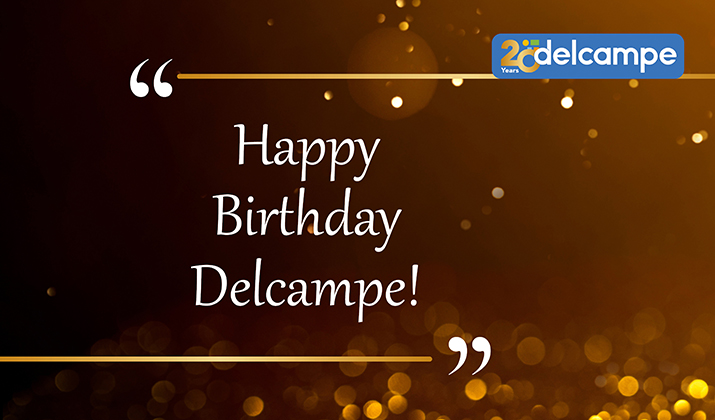 Our members are our best ambassadors! Thanks to Luy, collection27, sellomania and Pounou for sharing their stories!
My father-in-law was a postcard collector. He had more than 40,000 cards! In 2007 I started looking for a good website for him to show his collection. I found Delcampe and after observing the site for two years, I started selling on it in 2009.
I'm really enthusiastic about DELCAMPE because it's the only website for collectors I know that addresses collectors the world over.
What I like about Delcampe is the fact that the ratings are positive and friendly. In my career, I've always emphasised quality and excellent customer service, which helps me on Delcampe. I also like the excellent communication with Delcampe.
HAPPY BIRTHDAY DELCAMPE – 20 years is two times ten. You can see how quickly the years go by. Good luck to the entire team – and stay healthy during these times.
Luy, Austria
It's hard for me to talk about a new membership that's nearly 17 years old now.
At the time, my daughters were very young and our leisure time wasn't really spent on collecting. I think that Delcampe was originally best known in Belgium. Now, it's become a must for collectors everywhere.
When I look for a postmark, I'm nearly sure to find it on Delcampe. And, it's great to be able to see the completed sales. Although the competition still offers some interesting items, the benefits provided by Delcampe are unique.
For Delcampe's 20th birthday, I want it to continue all of the options available today, of course, and the over 10,000 items per search!!!
Collection27, France
Our company has been dedicated to selling antiques, stamps, coins and other collection items since 1986. We believed in e-commerce and in the marketplaces from the very beginning. We began selling on the Internet at the end of the 1990s. Since we were selling on several marketplaces, I soon began to hear about Delcampe. When Delcampe came to the Spanish market in early 2006, we signed up immediately, 15 years ago now.
My best memory without a doubt is when I met the team at the first ECC convention in Torremolinos seven years ago. Your professionalism has always been fantastic, but you are even better in person. One of the secrets of Delcampe's success is its great team.
My message is: Congratulations. There's no doubt that you've done excellent work, that you continuously improve the website year after year without sacrificing its conviviality and that's greatly appreciated! Unfortunately, the same can't be said about other marketplaces. I hope that you will continue like this and to grow day after day. You deserve it!
Sellomania, Spain
I discovered Delcampe through an advert on the social networks. I've been collecting stamps since I was a child. I'm fascinated by the conquest of space and I immediately joined Delcampe because there was no site specifically for collectors. There were some competitors, but I quickly saw the high quality of the website both in terms of buying and selling.
My best memory is of an Italian man of a certain age who saw that I had space-themed envelopes on your website and found my telephone number. He wanted to know if I had any envelopes with animals that had travelled into space that weren't on the website. In remarkable French, he told me that he wanted to continue his collection to his very last breath! I'll never forget our many warm exchanges and the experience he was willing to share with me!
With respect to the website's 20 years, I'm thrilled to be part of the adventure from the very beginning and even though the social and economic context has slowed collectors down, you've been able to resist and modernise your website! So, I too will stay with Delcampe until I get old! Happy Birthday to the entire team!
Pounou, France