3 steps to sell your collectibles on Delcampe, it's even easier!
Published on 18 June 2019
Do you think that selling on Delcampe is difficult? Our teams have worked on the creation of an automatic assistant that will really make this step easier for you.

This article will introduce you to this new configuration tool for your Delcampe shop.
How to access it?
By clicking on the selling form, the wizard is automatically activated for new sellers. This way, in a few clicks, you will be able to configure your payment methods, your sales conditions and everything else you need before selling on Delcampe. Our idea is to offer you an easy tool that will allow you to put these formalities behind you in a few minutes!
What if I'm already a seller?
Normally, as a seller, these parameters are already defined. However, you can of course update them by clicking on your shop settings.
First step
First, you select the payment methods you want to make available to your customers. Among them, we obviously encourage you to select Delcampe Pay, the payment method that has been designed to be the most suitable for the Delcampe website. You can also select bank transfer, PayPal… You are the master on board!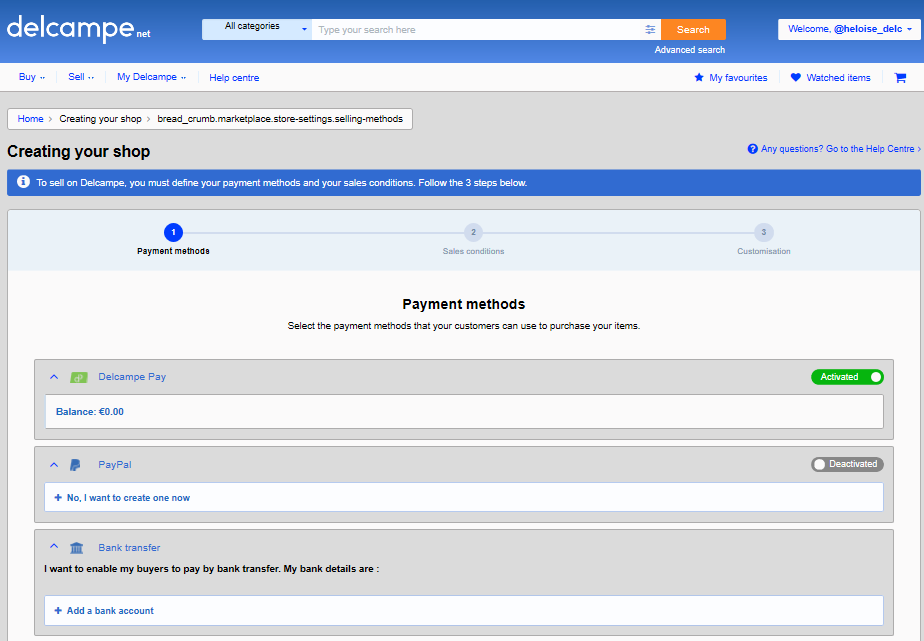 Second step
Once you have selected your payment methods, you need to step up your sales conditions. You will start by indicating in which continents you plan to sell and whether you wish to offer a guarantee.
In compliance with the Delcampe Charter, you will also inform your buyers of the various costs they will have to take into account as well as the specific conditions related to your shop (for sellers who so wish).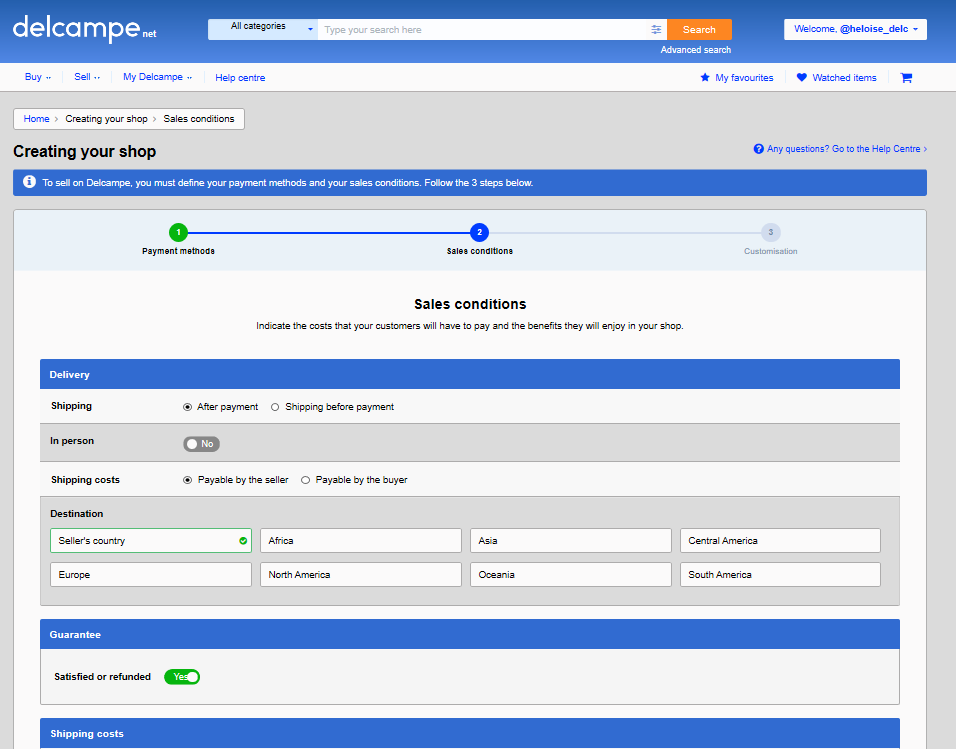 Third step
If you have a Club+ subscription, you will have the opportunity to differentiate yourself from your competitors by customizing your shop.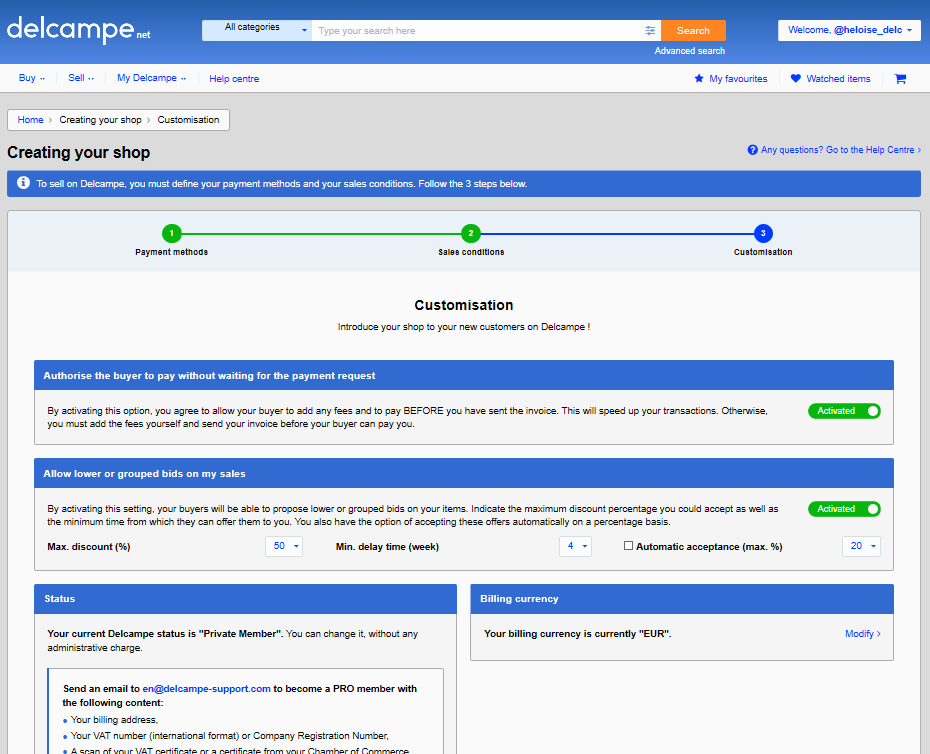 Once these steps are completed, introduce and sell your collectibles to our members!
Don't wait any longer and discover this tool so easy to use!