A world-class collection
Published on 12 October 2023
Press release from RPSL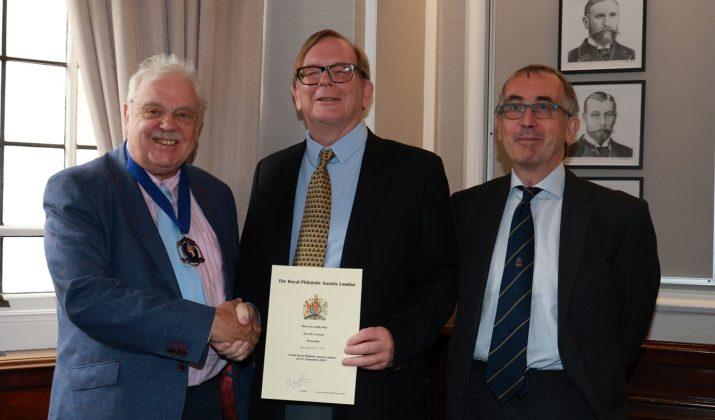 'A world-class collection' was how Michael J. Y. Roberts FRPSL, President of the Royal Philatelic Society London, described the display of 'Bermuda 1617 to 1970', by David Cordon, given to the society on 28 September. Over 100 members and guests came to the meeting, enjoying a superb array of the island's stamps and postal history.
David confessed that, having been born on Bermuda and a collector from the age of 8, he had always wanted to have one of the best collections of the island, a broad based collection that would also include the varieties.
Asked to select a favourite item from his collection, David chose the King George V 12s 6d Revenue stamp of 1936 with a fiscal cancellation, of which six copies are currently recorded. As for one of his 'best buys', it had to be the Queen Victoria 1875 One Penny provisional overprint on One Shilling with the overprint inverted, of which just two mint and six used examples are known.
Giving the Vote of Thanks, Simon Richards FRPSL, Vice President of the Society, remarked that David, who had come from Bermuda for the occasion, is 'a true collector' who had presented 'a complete story with real depth throughout the collection'.