Discover a sneak preview of the Delcampe app!
Published on 12 October 2023
The beta version of the Delcampe app is now available online from your smartphone. What if you were one of the first users?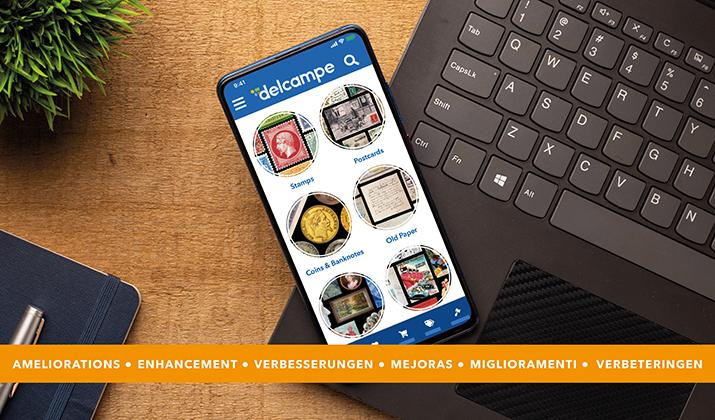 For several years, more and more people have been browsing items or buying online on Delcampe using their mobile phones or tablets. That's why we have been working for several months on an application adapted to these communication modes.
Testing the app
As of today, this app is available in the Google Play Store on your phone or tablet. To download it for free, go to your Google Play Store, type in Delcampe Beta, scroll down to reviews and comments to join the beta programme. Then, validate the installation of the app on your mobile phone.
For your convenience, here is the direct link:
We insist on the fact that this is the "Beta" version, which means that it is possible that it still has small bugs. However, it has already been tested in-house. This will be the only version available to the public before the official version is released in a few months.
For the moment, this app is only available for Android smartphones. If you have an iPhone, you will not be able to access it yet.
Moreover, the app is dedicated to buyers.
Please note that the transactions made during the test will be real. If you buy or sell an item, you are required to pay for it or send it as for any other transaction on the site. You will find that all the items on the website are available on the application.
What if you encounter an error or a bug?
Report it directly to us in the comments of the Google Play Store. Our teams will work as fast as possible to fix the app to make it as perfect as possible! Your comments will only be visible to you and the Delcampe team. Do not hesitate to send us your positive or negative feedback on the app. We hope that this new feature will convince you and encourage you to take Delcampe everywhere with you!