Anniversary display of Malaya
Published on 4 April 2019
Press Release from RPSL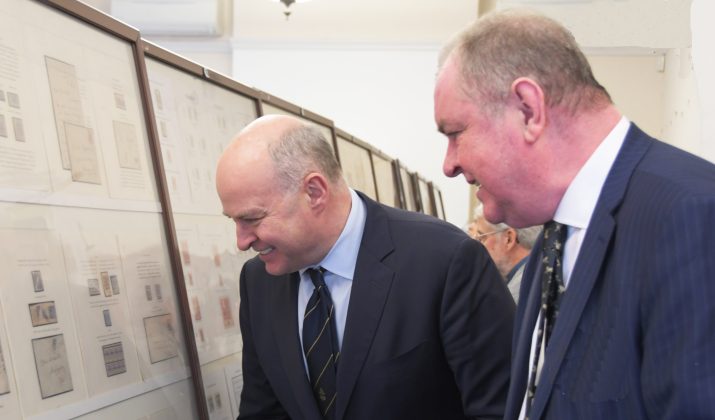 To mark its 60th anniversary, the Malaya Study Group presented the displays at the meeting of The Royal Philatelic Society on 21 March. Just short of 160 came to see the fine mixture of material, covering stamps and postal stationery, and including revenues, airmails, covers from the Second World War, right up to aspects of the modern philately of the area. No fewer than 23 members of the Study Group provided displays, the third time in its history it had presented to the members of the 'Royal'.
Jon Aitchison FRPSL, giving the vote of thanks, congratulated all who had shown, having 'covered every aspect of a very huge area'. In response, Dominic Morris CBE, the Chairman of the Group, said it had been an 'honour and privilege' to give the displays, which would be a 'key highlight of the Group's year'. He also thanked the President of the 'Royal', Patrick Maselis RDP FRPSL, for his 'drive, energy, commitment and good humour'.
Those wishing to visit The Royal Philatelic Society London at 41 Devonshire Place, London W1G 6JY, or be a guest at one of its meetings, are asked to contact the Administrative Office (020 7486 1044).