Collectable stamps
Published on 5 November 2020
After thanking our comic book lovers by offering them a serigraphy, we would like to honour the philatelist community. To celebrate Delcampe's 20th anniversary, we have created magnificent collectable stamps that we will be offering to some of our faithful Delcampers selected at random.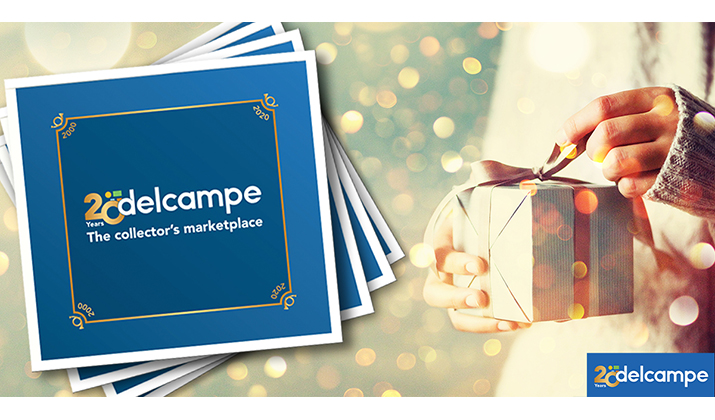 Issued in partnership with La Poste, these 4-stamp set is based on Sarah Hulsmans' graphic design and marks the 20th anniversary of the Delcampe marketplace. We are convinced that her work will delight philatelists.
We are very happy to share the celebration of our 20th anniversary with you, dear collectors. It is thanks to you that this site can celebrate this anniversary and many more to come. Thank you for your trust and support.
We look forward to contacting 250 of our philatelist members by email in a few weeks to offer them this special collectable.
See you soon to celebrate another community of collectors!