Delcampe is attending the virtual exhibition Festival of Coins
Published on 1 October 2020
From September 18th to October 16th, the Festival of Coins invites you to discover thousands of coins in partnership with Delcampe, the American Numismatic Association, The Royal Numismatic Society, Money & Medals Network. Don't miss this virtual meeting which you can attend from home.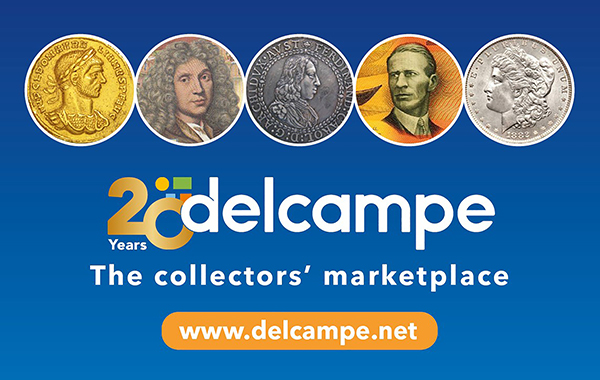 More than a dozen major philatelic stakeholders will present their activities during this virtual exhibition that will take you to the heart of numismatics. Among these virtual stands, Delcampe has a prominent place!
Every day, a new surprise will be waiting for the numismatists on the website: https://www.allaboutcoins.co.uk/festival/.
We hope that many of you will enjoy all these interesting animations around coins and banknotes.