Do Mario Bros items have any value?
Published on 1 December 2017
Mario, Nintendo's famous character, has reigned over the retrogaming world since the 1980's. Nintendo launched many products based on the success of his video games including figurines, pins, postcards, etc. How valuable are Mario Bros collection items?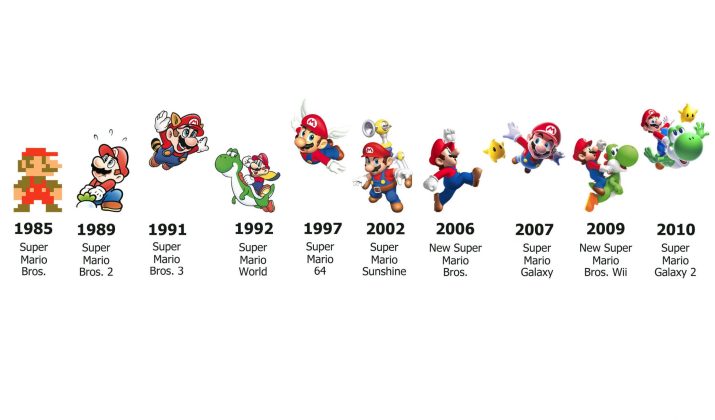 The history of the character
The Mario character was created in 1981 as part of the Donkey Kong games developed by Nintendo. His first name was Jumpman. His goal is to free Pauline, a damsel in distress held by the famous gorilla. At the time, Mario was a carpenter.
He got the name Mario from Mario Segali, the owner of the Nintendo buildings in the United States at the time. He didn't have a family name.
Mario, who had become a plumber in the meantime, got his own game in 1983. In the arcade game, Mario and his brother Luigi had to fight creatures in the New York sewers. The game wasn't a great success, but Nintendo believed in it and reissued Shigeru Miyamoto's game on the Nintendo Entertainment System in 1985. Nearly 2,280,000 copies of the game have been sold around the world!
Mario, an iconic Nintendo character
The extremely popular character became the Nintendo mascot. Thirty years later, Mario is in his second generation, and has been adapted to all Nintendo consoles. The music is instantly recognisable. He has made millions of children happy around the world. The character exists in individual games on portable consoles and in multi-character games like Mario Kart and Mario Party.
Mario on the big screen
Mario Bros is the first video game character to inspire a film on the big screen. The Mario Bros film came out in 1993. Bob Hoskins, a very popular actor at the time, played the role of Mario. Starting in 1990, Mario appeared in a 52-episode cartoon series in which his world was further developed with new characters like Toad the mushroom and Peach. At their side, and together with his brother Luigi, he thwarted King Bowser's plans.
However, Mario also means T-shirts, posters, charms, key chains, soft toys and more. In other words, a whole universe of collection items that makes your head spin! Discover the items for sale on Delcampe.