Exphimo 2022 and 1-Frame team competition
Published on 6 May 2022
Reserve from June 4 to 6, 2020 and visit the thematic stamp exhibition Exphimo in Mondorf-les-Bains, which is the annual international meeting point for thematic stamp collectors from Luxembourg and many other countries.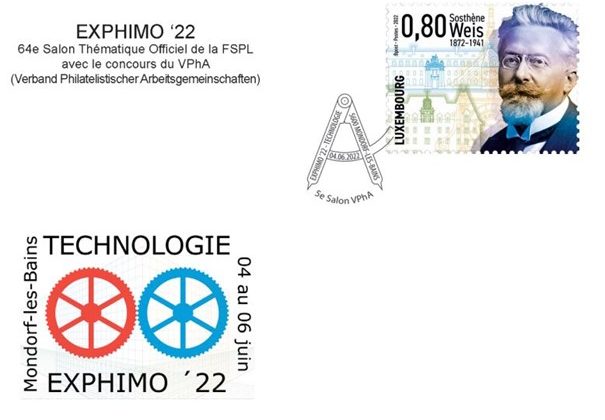 64nd thematic stamp exhibition Exphimo
As every year, the thematic stamp collectors club PHILCOLUX invites you to its Exphimo exhibition. On the three days of the Pentecost weekend, you can discover there numerous collections.This year the focus is on the diverse domains of technology. Exphimo 2022 is also the venue for the fifth 1-frame team competition of the VPhA, which will take place for the third time as part of the Exphimo in Mondorf-les-Bains.
Further information under  https://philcolux.lu/2022.htm