London 2022: some great memories!
Published on 18 March 2022
After two years of absence from the fairs due to the pandemic, London 2022 took place in the first week of March. Sébastien Delcampe was there and happy to meet the British collectors.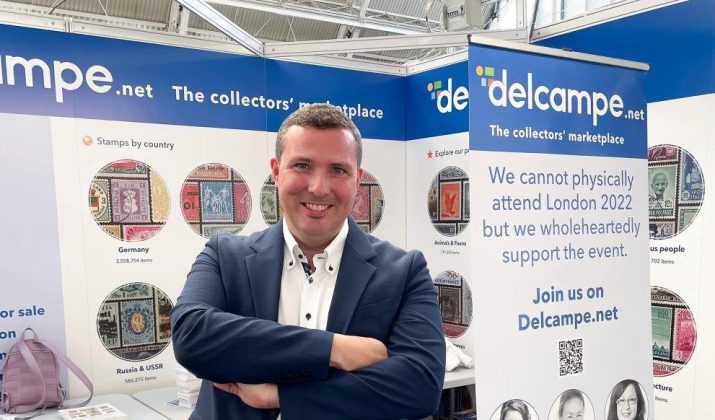 Although the show welcomed fewer collectors than expected (many foreign collectors could not attend because of the restrictions due to the coronavirus), many British people were there!
Delcampe had a stand and Sébastien had the pleasure of welcoming many collectors. After two years without a fair, it was a real pleasure for him to be back in this friendly atmosphere among passionate people.
On the occasion of this event, the RPSL organised a gala dinner which was a great success.
More than words, we are very happy to share with you some pictures of the event.