London's Metropolitan Line
Published on 25 October 2022
Press release from RPSL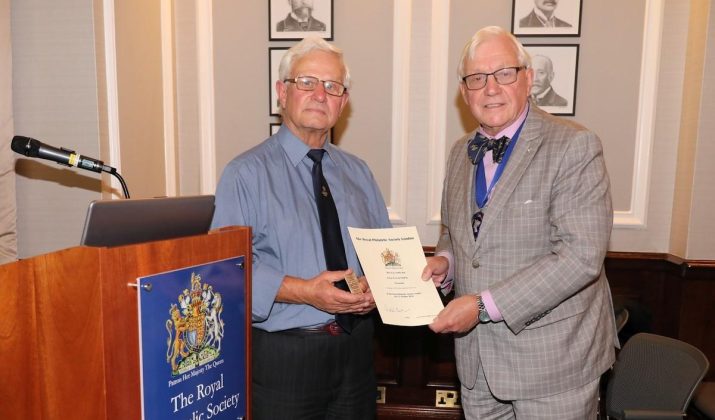 The world's first Underground railway was built between London's Paddington Station and Farringdon Road, and was opened on 10 January 1863. Called the Metropolitan Line, by linking with the London and North Western Railway, it would soon extend from Baker Street, through Watford and Aylesbury, to Verney Junction.
From 1 February 1891 certain railway companies were permitted by the Postmaster General to carry letters of up to 1 ounce, to be collected at a station or then put into the postal system. An initial charge of 2d was made, in addition to the postage of 1d.
The Metropolitan Railway joined the scheme in July 1895, its initial railway letter stamps being printed in red by Waterlow and Sons.
The story of the Metropolitan Railway and its Railway Letter Service was told by John Powell FRPSL to the members of the Royal Philatelic Society London on Thursday, 13 October. John's presentation looked at the various stamps that were issued and their usage. As postage rates changed, so the railway letter service fee also had to change (to be double the postage rate): this resulted in several surcharges and new values. The presentation was supplemented by an outstanding array of material in the display frames.
Giving the Vote of Thanks, Jack Huadong Zhang FRPSL commented that everyone had learned something from John's very knowledgeable presentation, sentiments echoed by the Society's President, Peter Cockburn FRPSL, presenting John with the Society's plaquette.