New Secretary and Treasurer for the Royal Philatelic Society London
Published on 10 July 2018
Press Release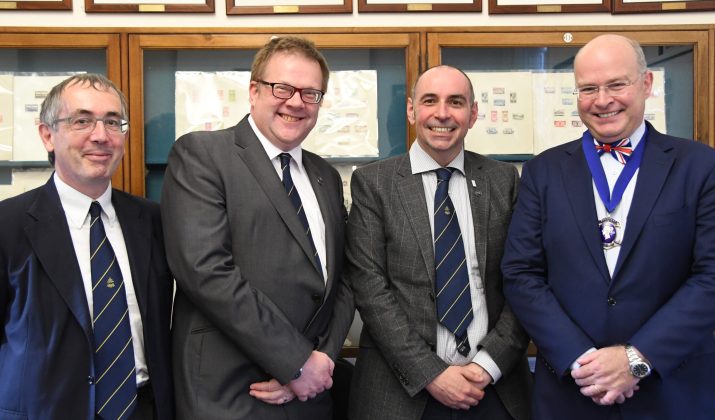 The Annual General Meeting of The Royal Philatelic Society London held on 28 June elected a new Honorary Secretary, Richard Berry FRPSL and Honorary Treasurer, Simon Richards FRPSL. Thanks were expressed to Peter Cockburn FRPSL and Nigel Gooch FRPSL who had previously held these positions.
The President remains Patrick Maselis RDP, FRPSL, with Richard Stock FRPSL and Peter Cockburn FRPSL as Vice-Presidents. The Honorary Librarian is Ben Palmer FRPSL.
The members of the Society's Council are David Alford FRPSL, Mark Bailey FRPSL, John Davies FRPSL, Christopher Hitchen FRPSL, Colin Hoffman FRPSL, Birthe King FRPSL, Dieter Michelson FRPSL, James Podger FRPSL, Mike J. Y. Roberts FRPSL and Robin Tapper FRPSL. Bill Hedley FRPSL, who did not seek re-election, was thanked for his work on Council.
Following the meeting, Michael Pitt-Payne FRPSL, a common sight at meetings of the Society busily taking photographs of all that is happening, presented the President with an album of the photographs taken over the past few months.
The new season of the Society begins on 13 September when as is traditional for the opening meeting, there will be a display by gracious permission of Her Majesty The Queen of Great Britain material from the reign of King George V. This meeting is open only to Fellows and Members.