Outstanding Costa Rica
Published on 24 February 2023
Press release from RPSL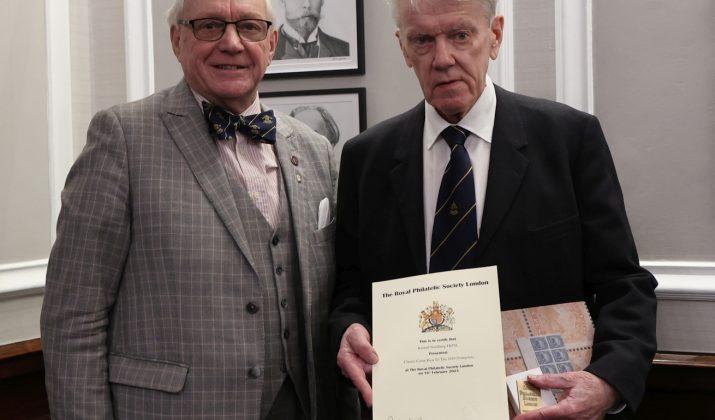 The members of the Royal Philatelic Society London were treated to an incredible display and presentation by Roland Nordberg FRPSL of 'Classic Costa Rica to the 1889 CORREOS Overprints' on 16 February. The material on show was exceptional, while the presentation amply demonstrated the years of dedication and research that were needed to bring it all together.
Expressing the thanks of the Society was Jonas Hällström RDP, FRPSL who, like Roland, had come from Sweden for the presentation. Jonas thanked Roland for his 'in-depth study and research presented in his own personalised style'. He added that Costa Rica had been part of Roland's life for many years, and had provided 'an outstanding display from which all had learned a lot'.
In addition Roland had presented all those present with a 170-page hardbound book, giving background information to the issues of stamps, the presentation that had been shown, and the pages of his collection.
Expressing his own thanks at seeing such 'extraordinary material', Peter Cockburn FRPSL presented Roland with the Society's plaquette.