Outstanding Dominica shown at Royal
Published on 26 February 2019
Press Release from RPSL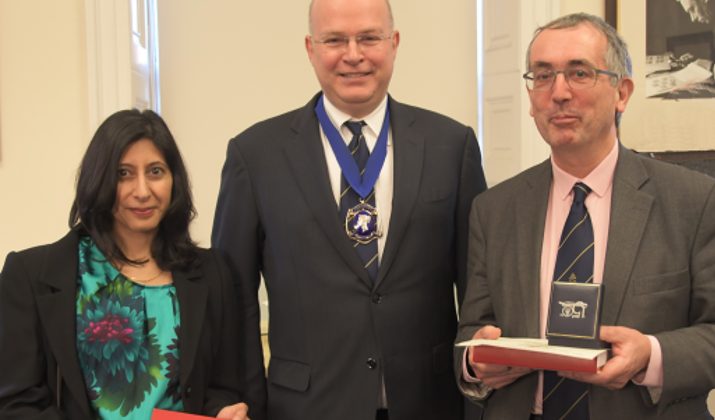 For the very first time, on St Valentine's Day – 14 February, an entire afternoon's display at The Royal Philatelic Society London was devoted to material from the West Indies island of Dominica. On show was the outstanding material acquired by Simon Richards FRPSL covering the philately of the island from the earliest days of British possession until independence.
Superb covers, the earliest being of 1779, reflected the history of the island, demonstrating usage of the stamps, and including Registered mail, censorship, plus examples of postmarks from Roseau and the various villages. The stamp material included essays, proofs, unadopted designs and varieties.
Graham Booth FRPSL, giving the vote of thanks, commented that much known today about the philately of Dominica is thanks to Simon's research, stating how remarkable it is that such a small island was able to generate so much mail. In reply, Simon commented that it had been 'an absolute delight to put it all together', particularly recognising the help given by his wife Alison.
Those wishing to visit The Royal Philatelic Society London at 41 Devonshire Place, London W1G 6JY, or be a guest at one of its meetings, are asked to contact the Administrative Office (020 7486 1044).