Royal provides exciting programme for young philatelists
Published on 7 May 2018
Press Release from RPSL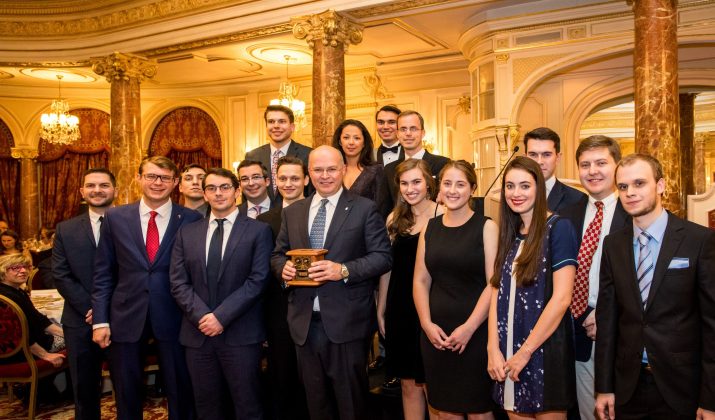 The Royal Philatelic Society London is to organise a philatelic visit to London for young philatelists aged between 18 and 35. This follows a successful initiative arranged by the Club de Monte Carlo last year.
London is still regarded as the philatelic capital of the world and the programme aims at proving this claim. The visit will include the following philatelic highlights:
September 12: Guided Tour of Autumn Stampex and in the evening attending the RPSL President's Dinner
September 13: Guided Tour of the Royal Philatelic Society London where a part of The Royal Philatelic Collection will be exhibited by gracious permission of Her Majesty The Queen.
September 14: Guided Tour of the British Library Philatelic Collection and The Postal Museum London
The costs of travel, accommodation and attendance at the dinner will be sponsored in full. Other expenses (meals, etc) will have to be paid for by the delegates.
Unfortunately, the number of participants is limited to maximum 20. The selection of the participants will be based on their philatelic CV.
All participants must be members of the RPSL or should apply for membership. For those still full time students, there is 'associate membership' with an annual fee of only £10. All others should apply for full membership.
More information is available from John Davies FRPSL, Council Member of the RPSL, who has arranged the programme (davies1890@btinternet.com).
The Royal Philatelic Society London
41 Devonshire Place, London W1G 6JY
Tel: 020 7486 1044; Web: www.rpsl.org.uk;
Email: adminmanager@rpsl.org.uk