Sébastien Delcampe, one of the most influential philatelists according to Linn's magazine!
Published on 19 April 2022
A few months ago, Linn's magazine invited collectors to vote for the philatelists they considered the most influential over the last 20 years. Among the candidates nominated by Linn's, Sébastien Delcampe, founder and CEO of the marketplace of the same name.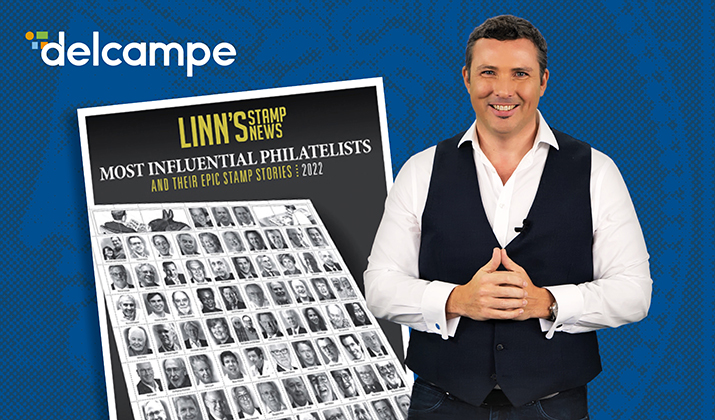 Sébastien Delcampe is very honoured by this nomination, and even more so today: thanks to your votes, he is indeed one of the 75 personalities selected out of 175 in the running. Thank you for supporting him!
The 75 personalities selected by Linn's are very diverse: collectors, dealers, auction houses, journalists… Different people with a common passion: philately! Each of them has a portrait in the magazine, which we obviously recommend you to discover.
We would like to take the opportunity of this article to thank all those who voted for Sébastien and who, above all, are members of the www.delcampe.net website, because your trust is our greatest reward!