The complex question of colour
Published on 20 April 2022
Press release from RPSL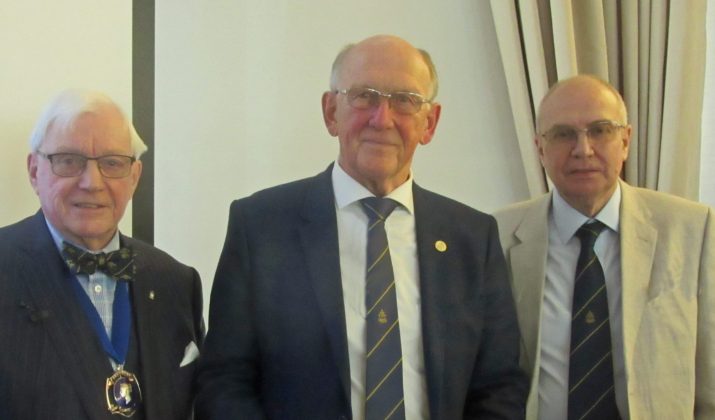 It started as an article for The London Philatelist, the journal of the Royal Philatelic Society London, and ended as a book The Inks of De La Rue & Co. and their introduction of synthetic and aniline ingredients c.1850-1910, also published by the Society.
The author of both was Peter Young FRPSL, a member of the Society for over 50 years, who on 7 April presented its Sir Daniel Cooper Lecture. Initiated in 2014, this series of lectures is in memory of the first President of the Society, Sir Daniel Cooper, holding the office from 1869 to 1878. The title of the 2020 lecture was 'De La Rue and Colour c.1850-1910: an Introduction to Chromatic Philately'.
De La Rue had more than two hundred 'Copper Plate' inks in its Recipe Book for intaglio work that embraced banknotes, insignia on bonds, share certificates and stamps. During the lecture Peter paid tribute to the many who had helped during his research, not least Steve Jarvis FRPSL, who presented the Vote of Thanks. Steve explained that he had been scanning the indexes of De La Rue, held by the Society, when he received Peter's initial article. He believed the work needed to be not only encouraged but also expanded, for here was a 'very complex but important subject'.
Peter Cockburn FRPSL, expressing his own gratitude, presented Peter with a certificate and the Society's plaquette in recognition of the occasion.