Six years in the planning
Published on 23 May 2023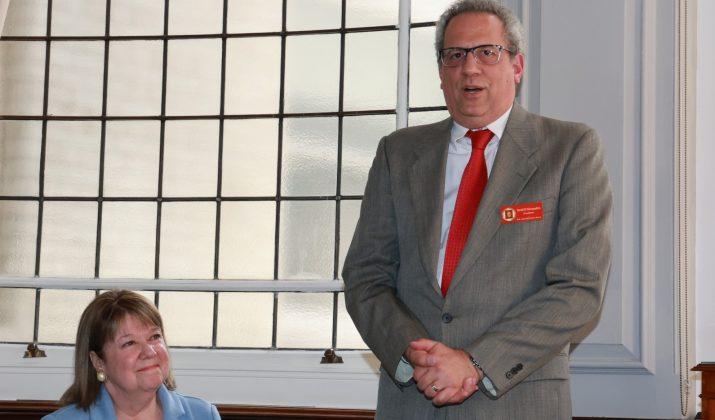 Six years ago Carol Bommarito FRPSL of New York had an idea: for members of the United States Philatelic Classics Society to present the afternoon's displays at a meeting of the Royal Philatelic Society London. On Thursday, 18 May, it came to fruition when displays were provided by no fewer than fifteen members of the society, most travelling over from the United States for the occasion. The audience of nearly 120 was treated to an incredible array of the most outstanding material.
Giving the Vote of Thanks, Malcolm Gascoyne thanked all those who had brought displays, also praising Carol for her extraordinary work in bringing it all together, providing the members of the 'Royal' with a 'once in a lifetime' opportunity to see such a concentration of superb material'. Writing the Introduction in the brochure that accompanied the displays, Charles Epting, President and CEO of H. R. Harmer, wrote that on show was 'one of the most significant and exciting assemblages of 19th Century United States philately in recent memory'.
Thanks to all who had participated was also given by David d'Allesandris, President of the United States Philatelic Classics Society.