A tale of two Belgian dealers
Published on 1 June 2022
Press release from RPSL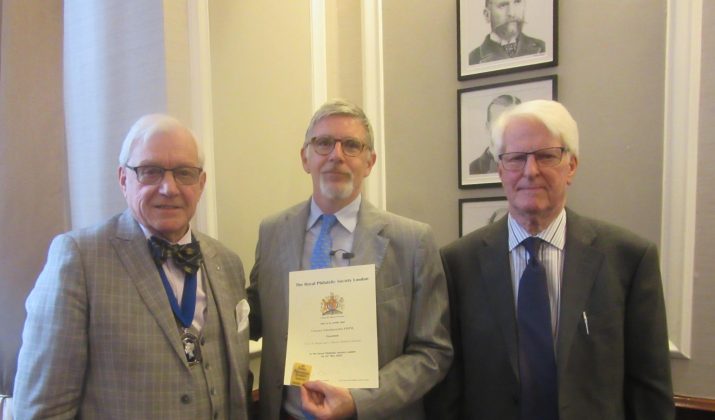 In what proved to be a somewhat different, but totally fascinating, presentation given to the Royal Philatelic Society London on 26 May, Vincent Schouberechts FRPSL unravelled the background of Jean-Baptiste Moens (1833-1908) and Louis Hanicau (1835-1924). They came together in the philatelic trade and became well known as publishers of catalogues, albums and philatelic magazines.
Through correspondence, photographs and other documents Vincent traced the background of their joint endeavours. Among the many surprising facts revealed was that as early as 1862 there was a great interest in forgeries, while in a newspaper advertisement in 1866 they were offering 2fr for 1,000 Belgian stamps.
In addition to giving his presentation Vincent was able to display a selection of the items featured, including his own collection of albums and books that came from Moens' private library.
Reg Harrison, sharing Vincent's interest in stamp dealers and invited to give the Vote of Thanks, noted that Vincent had provided both the unexpected and the unusual in his presentation. Peter Cockburn FRPSL, President of the Royal Philatelic Society London, added his own thanks, presenting Vincent with a certificate and the Society's plaquette.