The postcard barometer on the Delcampe Blog
Published on 19 April 2021
Wir freuen uns sehr darüber, dass Herbert Fischer sich dazu bereit erklärt hat, Sie hier in unserem Blog regelmäßig über das Marktgeschehen rund um das Sammeln von Ansichtskarten zu informieren. Diese Artikel entstehen mit freundlicher Unterstützung des Auktionshauses Daniel Stade.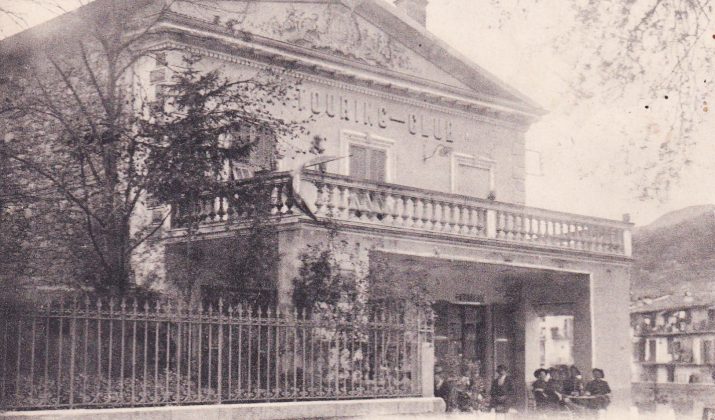 We published the "Postcode Barometer" for the first time about six weeks ago. I was surprised and pleased to receive several emails and telephone calls from former readers of the AK-Express, who had rediscovered the market barometer here.
The barometer was already well known to German readers, since it had been published here in the past with the authorisation of the Sobkowiak publishing house.
Collecting postcards during Covid
A different and less agreeable topic is the fact that the Covid pandemic unfortunately continues to be at the heart of our daily lives and will probably remain there in the near future.
As a result, today, we are sorely missing some things we consider to be normal parts of our lives.
This situation reminds me of an old saying: "Every cloud has a silver lining". Many collectors have let me know that they finally have a little more time to dedicate to their passion. This isn't just true for postcard collectors: in our tumultuous times, we don't often get free time for the hobby we love. During the last few months, the situation has changed for many: we suddenly have a little more time on our hands and we spend it at home because we can't go to the restaurant or on holidays for the time being. So, those of you who can stay busy during these times and who are happy to do so are very lucky!
If you look at current stamp and postcard sales, you would think that our shared passion hasn't aged one bit and that interest hasn't waned at all. Many things which were hard to sell a while ago, are suddenly finding buyers and sought-after items are selling at prices that were unthinkable a short while ago – and this is true for virtually every field of collecting. Collecting isn't dead! Maybe we just needed more time to dedicate ourselves to our passion again. Let's hope that the pandemic will not be with us much longer. Let's also hope that this positive secondary side effect will continue afterwards.
Getting young people interested in collecting
As we know, children and young people are also suffering quite a bit from the measures implemented. Why not use the time to introduce your collection to your children or grandchildren? You can explain what you find thrilling about the topic and transmit this pleasure to the next generation. Many associations are finding it difficult to recruit younger members, in part because our hobby seems old-fashioned to the younger generation.
We should take this opportunity to prove them wrong. Children and young people have their own hobbies and passions, but why not try to create a connection between them and postcard or stamp collecting? If a child plays a certain sport, they could also be interested in stamps or postcards about that sport. You could show your child or grandchild a few examples from your collection or look at related postcards on the Internet. I'm sure that it could be a thrilling experience and that you could even inspire a new collector to devote themselves to our hobby. Of course, that would have a very positive effect on our own passion for collecting. I look forward to hearing about your experiences on this topic, which I hope will be positive!
A few remarkable sales
Here are some remarkable results from the last few weeks: a postcard of the Grand Hotel "Touring Club" in Sospel, a French municipality of about 3,800 residents in the Alpes-Maritimes department in the Provence-Alpes-Côte d'Azur region, sold for €511 after a short and ferocious auction. Seen in the main image here.
At the international level, postcards from Canada tend to be among the least common in terms of exceptional results. However, on 22 February we learned that there could be exceptions to this rule: a postcard of a Canadian Pacific train station in Quebec sold for $1,001 (approximately €830).
A postcard in the "Themes" section by the artist Raphael Kirchner sold for €401. The card, from the "Stained Glass Art" series, catalogue number E.12/1-5, was valued at €300 in the Pia and Antonio Dell`Aquila catalogue – a good example of current price stability, in particular for exceptional items.
I'd like to point out that there is an excellent book or catalogue of the "Richard Kirchner" collection. Pia and Antonio Dell`Aquila had already published a catalogue with a great deal of interesting information in 1996. A revised edition was published recently. It is available for €50 (plus shipping costs). The Stade-Auktionen auction house supported the project together with four other auction houses and postcard dealers to make the publication of this wonderful book possible. If you are interested, you can purchase a copy of the book from the Stade auction house. The book is also sometimes available on Delcampe.
Author: Herbert Fischer (postcards_stamps)
This article was written with the kind support of the Daniel Stade auction house.