Postcards give you the opportunity to discover these 3 forgotten trades!
Published on 27 February 2020
Many professions have disappeared by force of circumstance. Fortunately, old photographs or postcards can remind us of their existence.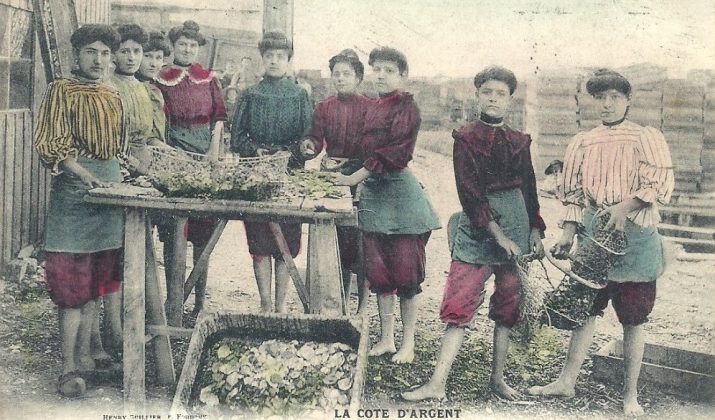 So let's take a nostalgic break to discover 3 professions that have disappeared.
Les montreurs d'ours
A trade that was already talked about in the Middle Ages, the bear tamer had his best years in the 19th century. The concept consisted of presenting a bear in the village square. The bear tamer is one of the so-called travelling entertainers.
His origin comes, as you might expect, from the mountains. When an adult bear was killed, it was not uncommon for humans to become fond of the cubs and develop a strong relationship with them. This is how the profession of bear tamer developed. There was even a school for bear tamers in Ariege. The reputation was such that some bear tamers were exported to America. But the trade was far from being only French. It also developed in Italy, Germany or in the Balkan countries, to the delight of villagers who were amazed by wild animals that were both frightening and well-trained.
Town criers or town drums
Ancestors of the media, the function of the town crier is very old. In fact, it dates back to Roman antiquity. His task was to go through the squares of the cities in order to transmit information orally thanks to his cry: "Notice to the population". His announcements were often preceded by a few drum beats.
The function of town crier was often assumed by the village policeman if he could read and was greatly facilitated by the appearance of the bicycle. The city drums officiated in some villages until the 1950s, spreading information from square to square!

Oyster breeders
Since Roman antiquity, oysters have been among the dishes appreciated by people. As these oysters came from the Gaul, in order for them to arrive fresh in Rome, it was necessary that they could be stored in tanks supplied with sea water. As early as the first century BC, the Roman Sergius Orata launched the first oyster culture in order to facilitate the supply. However, this practice was abandoned in the 5th century when the Barbarians invaded the Roman Empire.
In France, it was long believed that oyster beds would be inexhaustible. It was only in the middle of the 19th century that new oyster beds were created to keep them out of reach of predators. The workers in these oyster beds were often women, the famous oyster breeders who wore wide-soled hooves to reduce the pressure of their weight. The profession was abandoned in the 80's because oyster farming was no longer done on the ground.
Discover also thousands of old postcards representing these ancient professions on Delcampe!