The wedding of a Princess is well worth a stamp surcharge!
Published on 13 April 2023
A little more than a century ago, Monaco was celebrating the wedding of Princess Charlotte at the Principality's cathedral.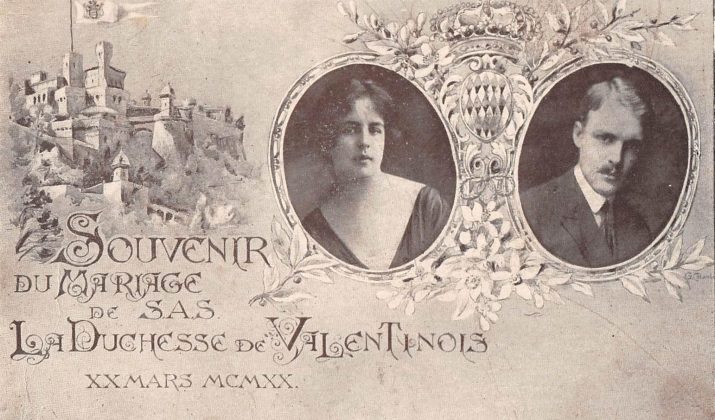 On that day, she married Pierre de Polignac who had accepted to give up his name and become a Grimaldi
to ensure the future of the princely family. It should be noted that the situation was complex…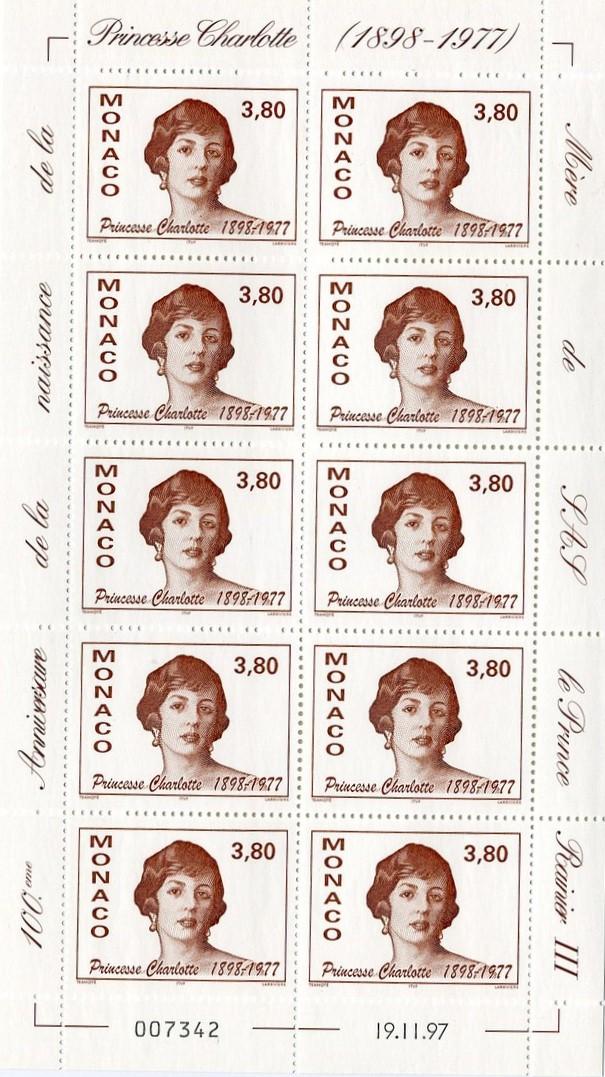 Princess Charlotte was the illegitimate daughter of Louis II and was educated outside of the «Rock". Albert I was very modern in his approach at the time, legitimising the young woman as a princess. Given that there was no other
heir, the Rock should have been passed on to Albert I's cousin, Duke Guillaume d'Urach, whose situation was impossible because he was German. This was the end of the First World War and this was not an option for the Prince of Monaco. On 16 May 1919, Charlotte was legally adopted by her father Louis II and became the Duchess of Valentinois.
The constitution of Monaco was modified to ensure that Charlotte could accede to the throne. She married the Count Pierre de Polignac in a civil ceremony. Their church wedding was celebrated on 20 March. They had two children, Antoinette de Monaco and the future Prince Rainier III, father of the current prince, Albert II.
Unfortunately, the couple separated after 10 years of marriage. The divorce was made official in 1933. On 30 May 1944, the Princess abdicated in favour of her son Rainier III.
She then left Monaco for Paris and lived in uncommon lifestyle for the period. She was passionate about reforming former prisoners, which she worked to rehabilitate. She obtained the title of Commandeur de l'Ordre du Mérite Social for her work. She died in 1977 in the French capital.
Princess Charlotte and stamps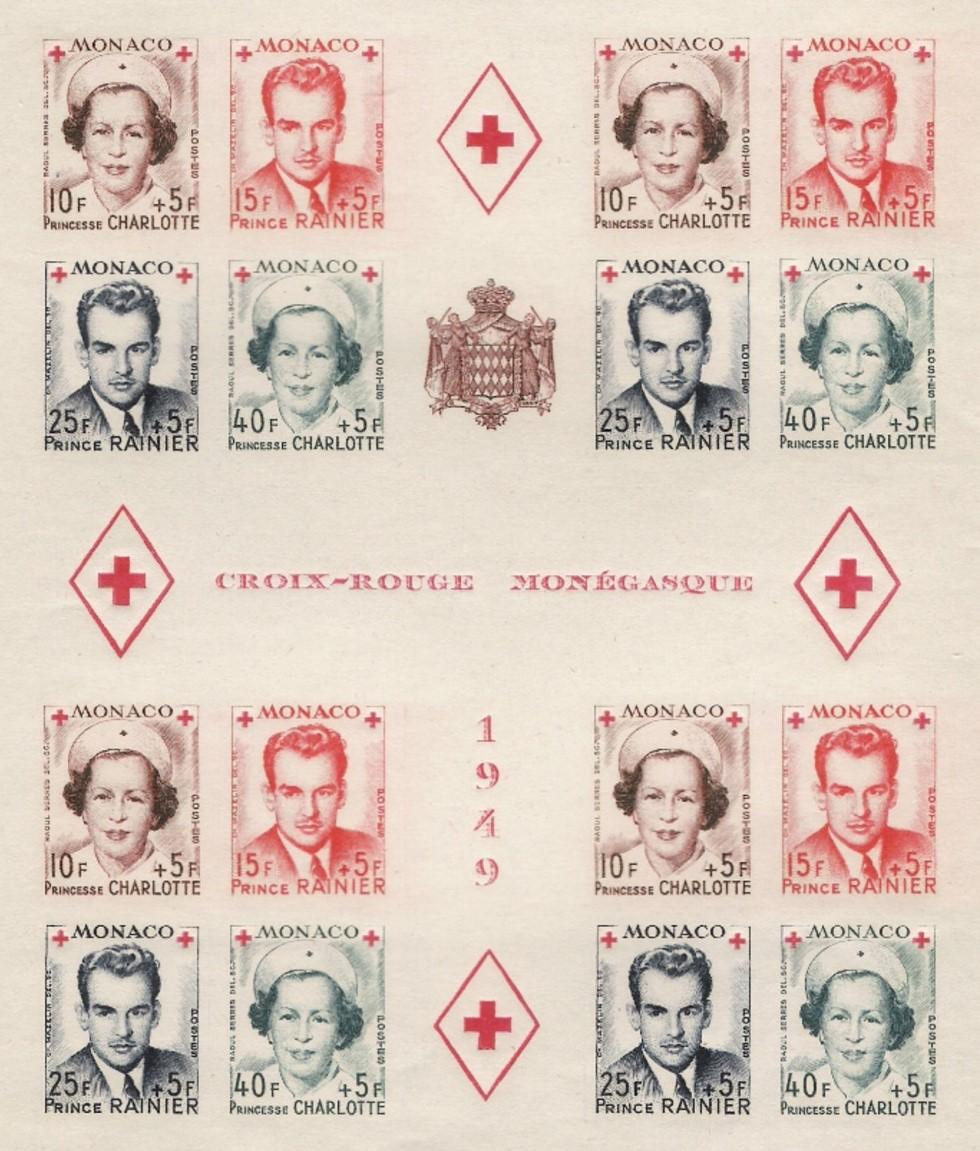 Few stamps pay homage to Princess Charlotte. However, there are a few of note. First, these Red Cross sheets from 1949, where she is shown with her son Prince Rainier III, each in two different colours, corresponding to different values. Later, in 1981, a stamp with her effigy was issued based on a portrait by the painter Philippe Alexius de Lazlo. Lastly, in 1998, a beautiful stamp was issued celebrating the hundred years of her birth.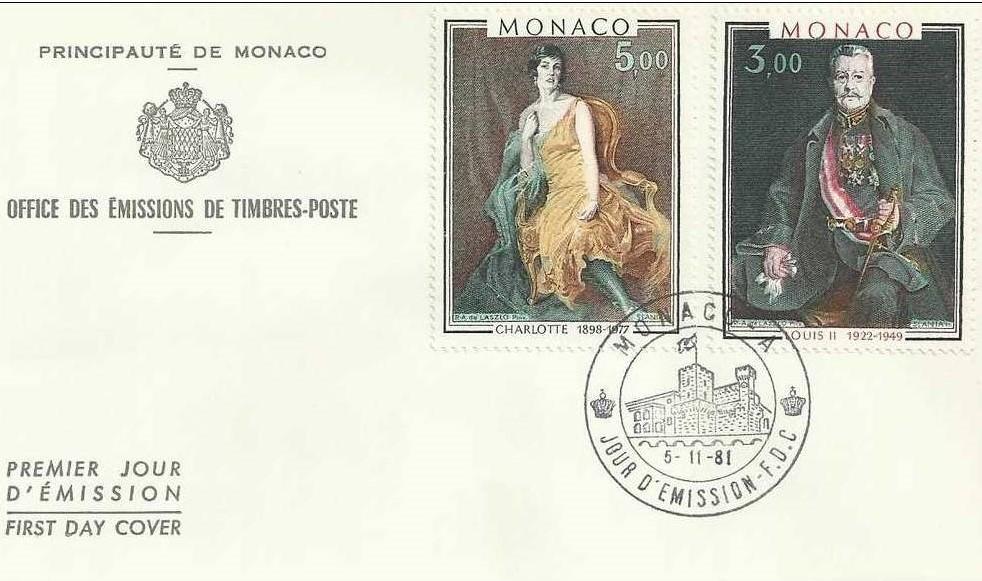 An interesting surcharge was applied to the Orphelins de guerre series from 1919 to celebrate Princess Charlotte's wedding. The surcharge was based on the different stamps. It either indicated the date of the event, 20 March 1920 or added, in addition to this date, a surcharge of 5c+5c or 2+3c. The highest value (5F) was sold on Delcampe for several thousand euro.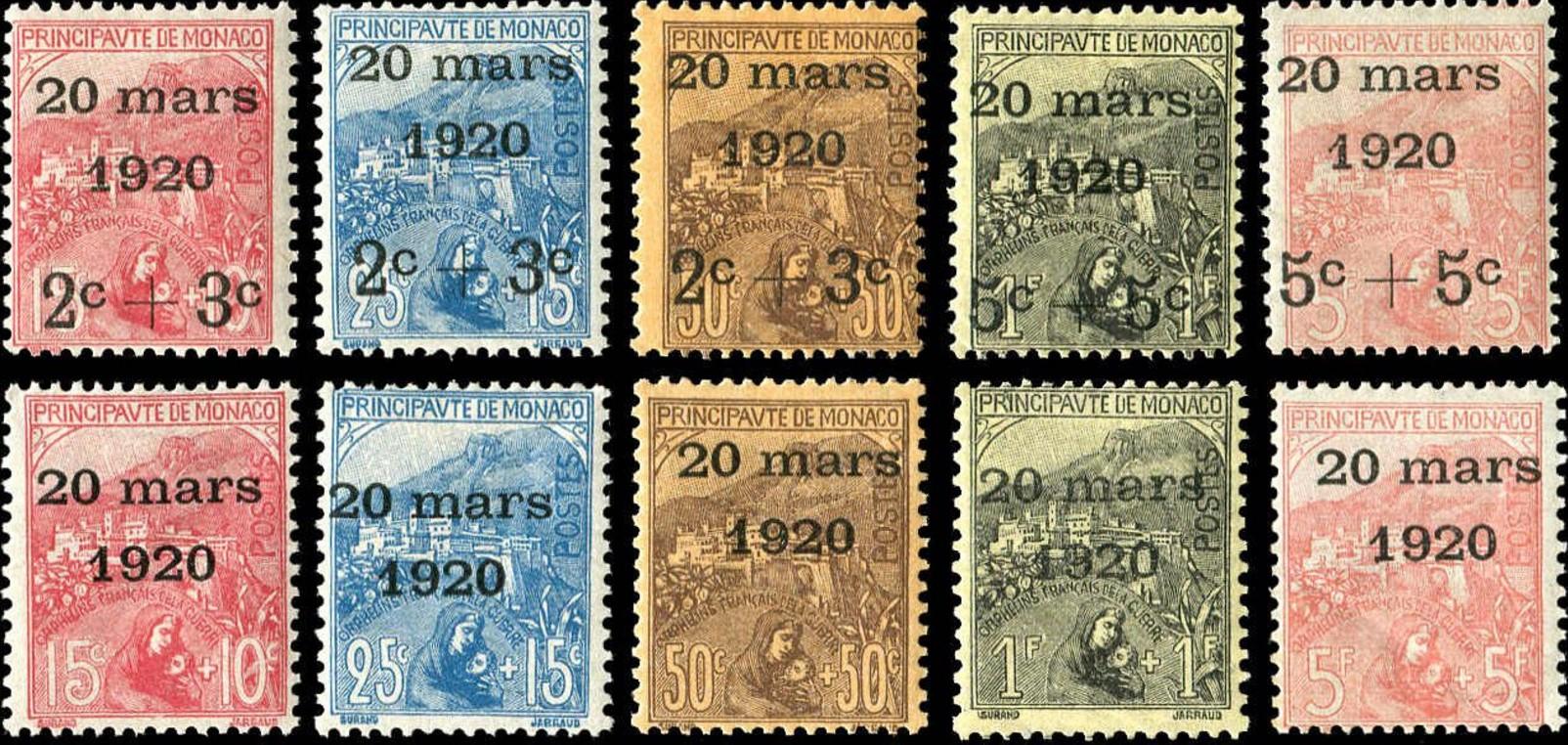 Discover the stamps from Monaco for sale on Delcampe.