Powerful and Stunning
Published on 18 April 2023
Press release from RPSL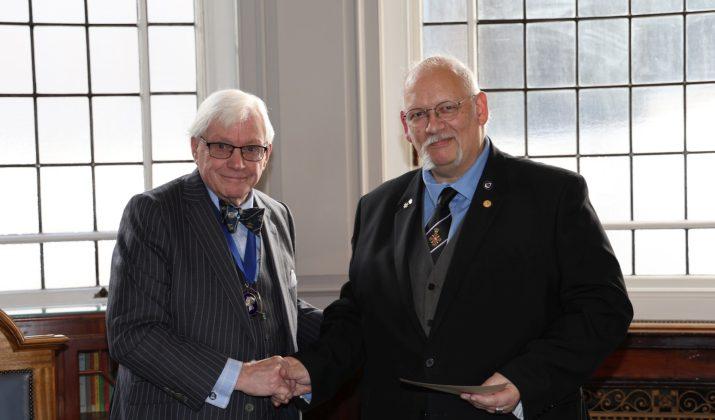 'Absolutely stunning. Powerful and full of interest.' The words used by Peter Cockburn FRPSL, President of the Royal Philatelic Society London, to describe the display given to members on 13 April by Marcus A. Sherwood-Jenkins FRPSL. The display of Russian Philately, filling no fewer than 54 frames, covered the wide spectrum of the Russian Empires from the 18th to the 21st centuries, and was titled 'Hope dies last', an old Russian saying that is, as Marcus remarked, 'a truism that has resonance throughout Russian history'.
The items shown were divided into several sections including: The Russian Postal Worker and his work; the First World War; the Civil War of 1917 to 1924; the Soviet Empire 1922 to 1991; The Russian and Soviet Justice Systems from the 1820s to date; and a special section devoted to Ukraine looking at key dates in Ukrainian history through postal history from 1917 to date.
Giving the Vote of Thanks, Simon Richards FRPSL remarked how the material was beautifully presented, hand-written, and provided something for everyone including postal history, postal stationery, revenues and astrophilately. Simon added that the display had served to highlight ironic contrasts from the darkest side of Imperial Russia and the appalling treatment of prisoners-of-war to the use by the Post Office of string and sealing wax as recently as 2008.