Wessex members provide plenty of variety
Published on 4 July 2022
Press release from RPSL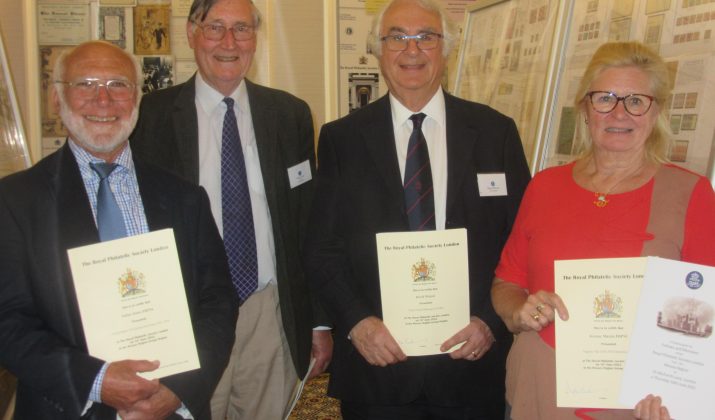 'I always look forward to these meetings, as they provide a broad range with such variety of material.' Sentiments expressed by Steve Harrison FRPSL in giving the Vote of Thanks to those members from the Wessex Region of the Royal Philatelic Society London, who provided the displays at the Society's meeting on 16 June. These sentiments were also endorsed by all those present.
Filling over forty frames, no fewer than 24 members had supported the afternoon with displays. Some unusual subjects were featured including the Railway Freight stamps of the Colony of Victoria, Barbed Wire, Great Britain Unemployment Revenues, The Liberation of the Channel Islands, the Art of the Valentine, Christmas Island Atomic Tests and the Early Postal Markings of Sark.
The President of the Society, Peter Cockburn FRPSL, thanked those who had co-ordinated the displays, namely Robin Pizer FRPSL, Claire Scott FRPSL, David Winnie and Julian Jones FRPSL, in addition to presenting a certificate to all who had contributed.