Join us at Virtual Stampex 4th-6th May 
Published on 24 April 2023
We are excited to share that The Philatelic Traders' Society have announced that Virtual Stampex is back! This 3 day / 72 hour event (4-6th May) will celebrate the very best of global philately and Delcampe will be there! There are lots of new concepts, including philatelic matchmaking and philatelic roundtables, new and improved video chat functionality, Stampex Talks schedule and so much more. It's FREE to attend and you can register now online stampex.vfairs.com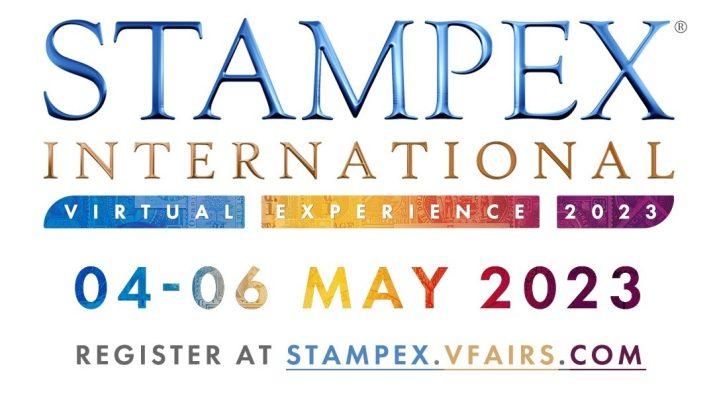 Shop From Your Favourite PTS Members
Meet your favourite PTS members, including Spink, Stanley Gibbons, Bill Barrell, BB Stamps, Mark Bloxham Stamps Ltd, ArtStamped, Empire Philatelists, Great Britain Stamps & Covers, Grosvenor, Mark Townsend, Busch Collectibles and Delcampe at the show. You can find all the booth holders online.
New Concept: Roundtables.
Learn, Connect & Explore. This is a new feature for the show and your opportunity to meet people like Punk Philatelists and Exploring Stamps or find out more about the penny black, learn about stamp art etc … so get ready to join your friends for these intimate discussions, meet & greets and more.
New Concept: Philatelic Matchmaking.
If you want to find the right dealer to help you hunt for that perfect piece or if you want to find some new collector friends, then simply answer 3 questions and you'll be able to find the perfect match and connect live during the show.
Stampex Talks.
Hosted in the Auditorium, there will be 10 philatelic talks over the 72 hours, including Ian Shapiro presenting Coronation Collectibles, Chris Harman presenting Great Britain – The work of De La Rue from 1853 until the Consolidated Contract of 1881, Peter Congreve presenting
The Social Philatelist's Approach to Collecting Postal History and The Future of Philately – A discussion with Bill Hedley, Jack Preuveneers, Tom Droege hosted by Matt Hill. All live & free to watch – the full schedule is online now.
Live Chat.
The live chat functionality at the show includes text, audio and video chat. It is also now fully embedded into the show, so there's no need to have another browser open!
So join us at the show & register to attend at stampex.vfairs.com