Stunning display of postal history
Published on 25 April 2023
Press release from RPSL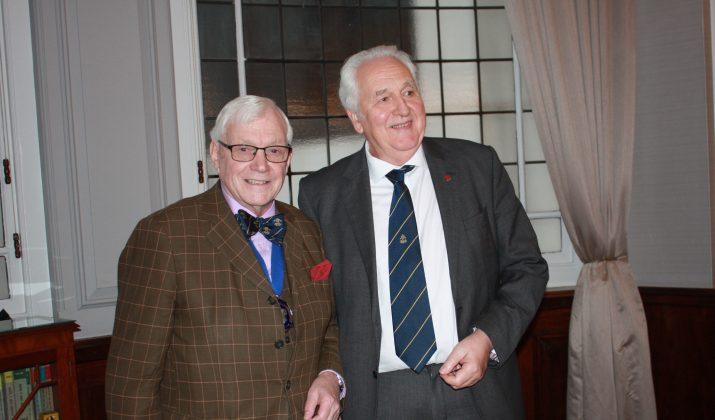 An incredible collection of Iran, commercially used as single stamps and on cover, was displayed to the members of the Royal Philatelic Society London by Nigel R. N. Gooch FRPSL on 20 April. The display, titled 'Iran – Land of the Aryans', traced the history of Iran through an array of outstanding material, the vast majority comprising commercially used covers, many being unusual and rare.
The collection saw its origins as a gift to Nigel, who in 1969 joined the Iran Philatelic Study Group, being persuaded to focus on postal history. Introducing the display, Peter Cockburn FRPSL, President of the Royal Philately Society London, commented that as a consequence Nigel has 'created something new and fascinating'.
Giving the Vote of Thanks, Dr Gwynne Harries, added that Iran – which can be translated as 'The Land of the Free-People' – is 'a country with tremendous history, that Nigel had shown through the knowledge and success of his display'. In Nigel is someone who is 'willing to share his knowledge and experience and, as a result, all had learnt something'.