New Zealand from the Royal Philatelic Collection
Published on 18 January 2023
Press release from RPSL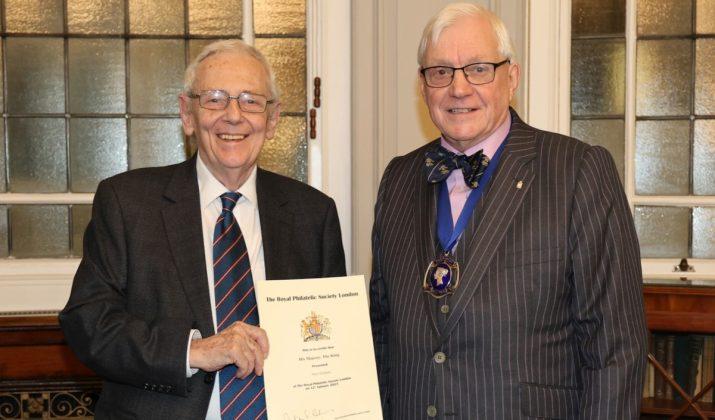 Traditionally the new season of meetings of the Royal Philatelic Society London begins each year with the members being given the privilege of seeing material from the Royal Philatelic Collection. The sad death of Her late Majesty Queen Elizabeth II meant that the originally planned date was within the period of official mourning. By gracious permission of His Majesty The King, the display, of New Zealand, was shown at the first meeting of 2023, on 12 January.
Rod Vousden FRPSL, of the Royal Philatelic Collection, had chosen New Zealand as 2022 marked the 70th anniversary of the New Zealand Society of Great Britain (NZSGB), selecting material from the reign of Queen Victoria through to King George VI. The focus of the Collection is stamps, the display opening with the stamps of Queen Victoria that feature the famous, and much admired, portrait of the Queen from the painting of 1838 by A. E. Chalon RA.
In addition to the postage stamps, also included were stamps for Official use, Postal Fiscal stamps, Life Insurance Department stamps and Postage Dues.
Giving the Vote of Thanks, John Stimson, Chairman of NZSGB, noted that while the display featured mainly stamps there were also 'some very good covers'. He picked out some favourites from the material that was 'wonderful to see', such as essays for a King Edward VIII definitive series, and colour trials of the 1946 'Peace' issue.
Peter Cockburn FRPSL, President of the Royal Philatelic Society London, expressed his own thanks, adding that it had been worth every moment of the short wait to see 'the finest collection of New Zealand in the world'.