Royal holds its first competition
Published on 30 July 2018
Press Release from RPSL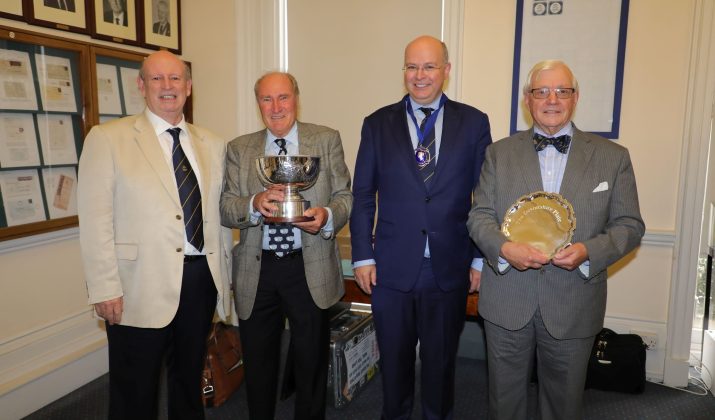 For the first time in its 150-year history The Royal Philatelic Society London held a competition among members on 12 July 2018. No fewer than 54 of the Fellows and Members entered the one frame (16 page) competition conceived and organised by Alan Holyoake RDP FRPSL.
The competition was fully 'open' embracing all subjects and classes, and was judged by those attending the meeting, a total of 130 Fellows, members and guests. The prize for the best entry was the Devonshire Bowl, with runner-up receiving the Devonshire Plate, both trophies kindly donated by Alan Holyoake.
Winner of the Devonshire Bowl was Richard Hobbs with 'British Propaganda Envelopes of the 19th century', while the runner-up with 'The De La Rue Foreign Bill stamps of Ceylon' was Peter Cockburn FRPSL, winning the Devonshire Plate.
President of the Society, Patrick Maselis RDP FRPSL, expressed his gratitude to Alan Holyoake for his effort in arranging the event. Alan in turn thanked all the members who had entered and supported the competition by attending and voting.