The postcard barometer
Published on 13 September 2021
We are very pleased that Herbert Fischer has accepted to give you a regular update on the evolution of the postcard collection market on our blog. The articles are produced with the kind support of the Daniel Stade auction house.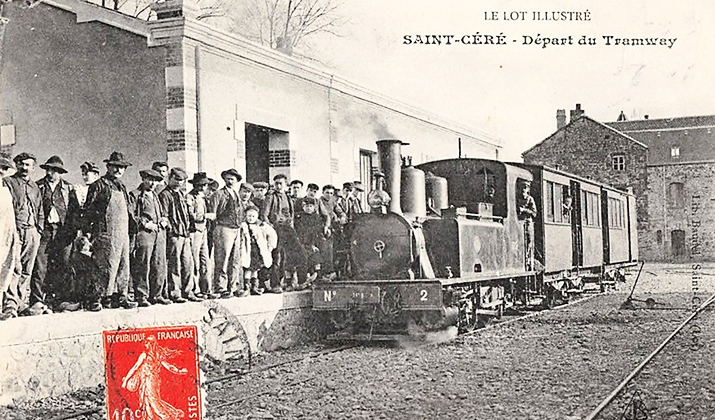 Over the years, I've met many postcard collectors and had many conversations with them about our shared passion. I've always found it particularly interesting that people tell me with great enthusiasm and excitement how they discovered postcard collecting. Some of the stories are similar. In other cases, the reasons are somewhat unusual.
How do you become a postcard collector?
For many people, the passion for postcard collecting appears to be innate. But an interest in postcards also often comes about because the person is already collecting other things. Stamp collectors account for a significant number of postcard collectors. This isn't surprising: postcards generally come with a cancelled stamp, if they were sent by post. Stamp collecting and postcard collecting are closely related!
Postcard collecting: increasingly trendy!
In the past, major stamp traders and well-established auction houses weren't particularly interested in postcards. Collectors were often scoffed at because they only collected "little coloured images". However, in the meantime, they have become highly appreciated customers.  Postcards are no longer offered in a small appendix in the last pages of sales catalogues, but are often at the heart of sales. Some collections are even mentioned in the preface and particularly beautiful or rare postcards are used to illustrate sales catalogues.
Popular and unusual collecting subjects
The reasons that lead to a passion for collecting vary greatly. Members of local history societies who are interested in the past of a given place or region often include old photographs and postcards in their collections. They make an ideal contribution to the appeal of exhibitions. For example, a local history museum can exhibit the tools of another era used by the local shoemaker, blacksmith and carpenter. Advertising billboards, photographs and historical postcards are perfectly suited to bringing this type of exhibition to life.
"Social Philately": a source of inspiration for postcard collectors?
Social philately has become increasingly popular among stamp collectors over the past few years. In this type of collection, the focus isn't necessarily on the stamps or the postmarks, but on the senders and recipients and on the content of the letters. In many instances, they contain interesting historical information, which can transform a simple letter into something quite special. Wouldn't it be especially exciting to create a collection of historical postcards in the same way? There are certainly many possibilities. For example, you could feature postcards of the stores and companies of a certain area and show how they have changed over the decades. The collections could be completed with old invoices, advertising flyers, posters, photographs, etc. You could have exhibitions structured in the same way, which would create a great deal of interest on the part of the audience because of their "real life" aspect and their versatility. It would simply be a matter of taking the time to find a theme which would be suitable to your location or region. You can certainly find inspiration in auction house catalogues and on Delcampe.
Stade auction in October
The Daniel Stade house, which specialises in postcards, will hold its 57th auction on 2 October 2021. The topographical cards will be classified by postal code. If you view all of the postcards from your region, just one of them could be the first step towards an amazing collection!
As always, all of the lots will also be offered on Delcampe. This ensures that you can submit bids easily for the items of interest to you. In addition, it's also a good idea to search the relevant Delcampe categories for interesting postcards suited to your collection on a regular basis: rare postcards are in high demand and sell very quickly. Delcampe features several million postcards, on every imaginable collection theme. This means that it's highly likely that you will find some particularly interesting items, even in the most unusual collection themes.
A few remarkable sales
As always, I would like to take this opportunity to present a few of the most interesting postcards sold on Delcampe recently. Postcards of the former East German territories are still in high demand, especially if they show small villages or cities. For example, a postcard of the small town of Mädewald, in East Prussia recently sold for €199. The pretty coloured lithograph shows, among other things, the small train station, which makes it interesting to the many collectors of postcards of train stations in a particular area.
Some specialists are particularly interested in postcards that document the inauguration or commissioning of rail lines. One of these postcards changed hands a little while ago for €135. It shows the little train station of Preten, a neighbourhood of the "Amt Neuhaus" municipality in Lower Saxony in Germany, and the arrival of its first train.
Postcards with a similar motif are popular outside of Germany too! For example, a postcard of the little French town of Saint-Céré in the Lot department in the Occitanie region sold on Delcampe for €120. It shows a crowd at the village's little train station. The card also shows a train arriving, with the conductor and a passenger.
In terms of themes, a postcard by the French painter Denizard Orens caught our eye. Orens primarily designed postcards with a political theme. Some cards go up for sale quite often, others rarely. This was one of the very rare ones! The postcard illustrated by Orens was used as a membership card for an association of postcard and stamp collectors. The card sold for €320.
Author: Herbert Fischer (postcards_stamps)