There are Barday postcardsand then there are Barday postcards!
Published on 8 August 2023
Looking on Delcampe for a new illustrator to feature, I decided to look at Barday postcards. The site has several thousand of these cards, some quite different from others. A few of them are also signed by Barday, but not all. So why is that? In fact, after some research, the answer is quite simple!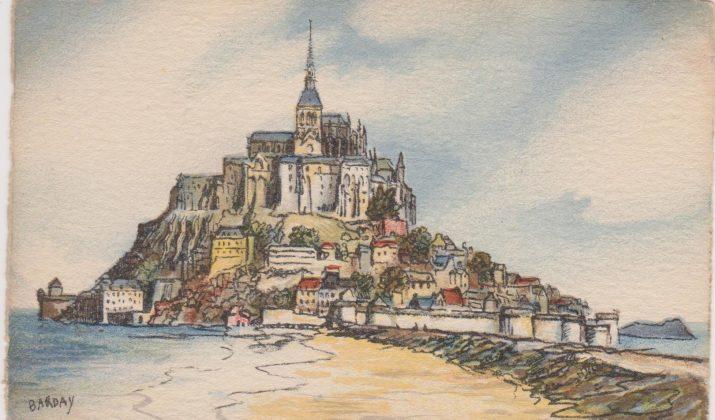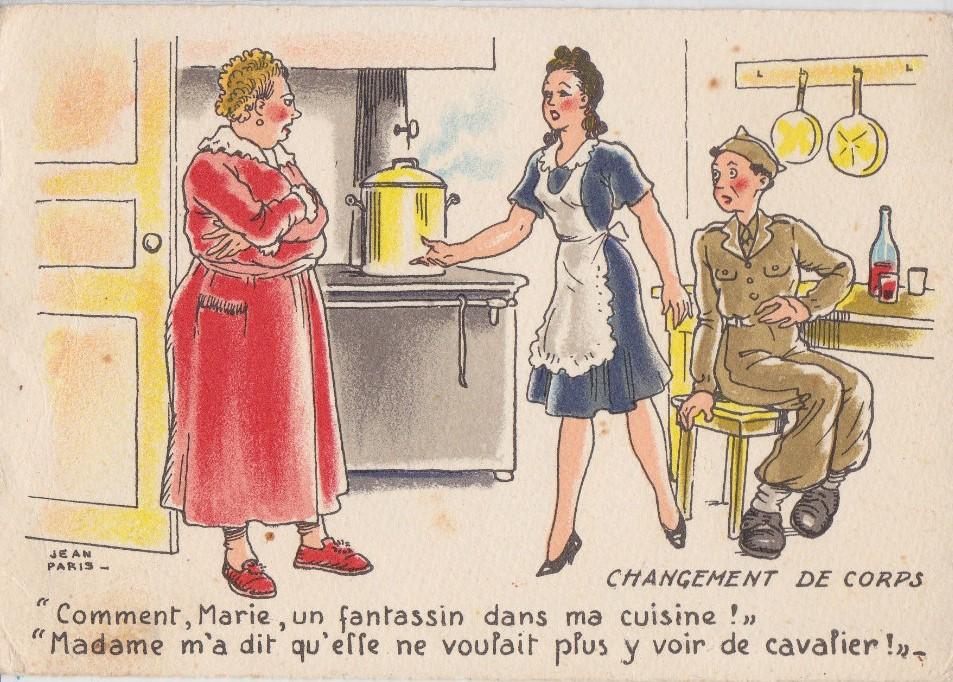 The first Barday postcards bear this name, the name of their publishing house, whose two partners, Maurice Barré and Jules Dayez, shortened and combined their surnames, creating the pseudonym "Barday".

Barday dates back to 1925 and used more than 70 different illustrators to design its postcards, hence the variety in their designs.
The postcard publisher produced its products according to the lithography principle, using one stone per colour. Sometimes the work was even stenciled, making the collection all the more interesting.

Another feature of these postcards is that they are cut with a string rather than a cutter, giving them the irregular edges associated with this technique. For identification, they are marked with the initials BD in a rectangle at the bottom of the
back of the postcards. The sets of postcards are numbered, with each card in a set distinguished by a key letter.
Pre-war cards are small (9x14cm), while post-war cards are slightly larger (10x15cm). Some of the cards were printed in both formats (presumably the stock was sold out).
Among the authors who worked for Barday, there are famous names such as Jylbert, Naudy, Jean Paris… alongside less well-known illustrators, including a certain Barday…
This Barday is famous for his postcards of cities and monuments with very detailed, beautiful drawings.
In fact, the person signing their name Barday was none other than Georges Dayez, son of the publisher Jules Dayez who chose the name of the card publisher as his
pseudonym.
Born in 1907, the young Georges Dayez was 18 years old when his father and Maurice Barré published the first postcards from the Barday house. From a very young age, he was destined to become a painter and acquired printing techniques
from his father, as well as artistic education at the Académie de la Grand Chaumière, the Académie Julian and the evening drawing classes of the City of Paris.

A great traveller, Georges Dayez travelled the length and breadth of France, drawing beautiful representations of monuments and towns which were subsequently used in postcards. Later in his career, Georges Dayez moved on to a more abstract art form for which he be came famous. He died in 1991.

Discover thousands of Barday postcards for sale on Delcampe.