Who will be among the most influential philatelists of the past 20 years?
Published on 8 September 2021
Linn's Stamp News, the major American philatelic magazine, is asking collectors to vote for the most influential philatelists of the last two decades. Delcampe's founder, Sébastien, is one of the personalities nominated by the magazine!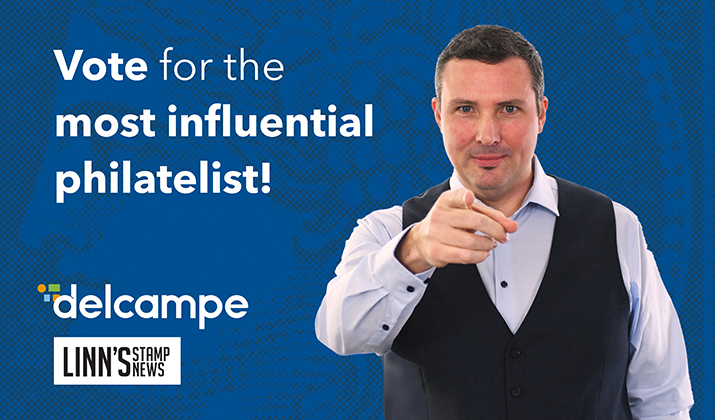 What a great recognition for the marketplace www.delcampe.net which is celebrating its 20th anniversary! We are very happy to have our founder named in this list of candidates in which we find many internationally recognized philatelists. We are obviously very proud of this and would like to share this recognition with you, the members of our Community.
To vote, just follow this link, it's anonymous and will only take you a few seconds:
https://survey.alchemer.com/s3/6506905/Linn-s-Stamp-News-Most-Influential-Philatelists
Sébastien Delcampe's name is in the middle of the first column… You can also select several philatelists who deserve your vote, before pressing the "Submit" button at the bottom of the page!
Voting will remain open until the end of September.
Thank you for your trust and support!
The Delcampe Team