How can you help the collector community if you discover a fake on Delcampe?
Published on 30 July 2020
Among the over 80 million items available on the Delcampe website, it unfortunately sometimes happens that a few fakes are offered for sale. Fortunately, they only account for a very small number of items. What should you do if you discover one of these undesirable items?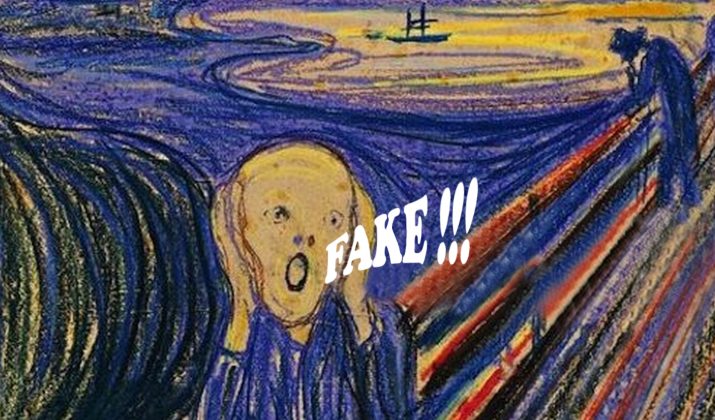 Our rules on the subject
Remember that it is forbidden to sell fake items on Delcampe, except for some which are collector items. These fakes are accepted on the website if they are explicitly identified as such in the name and description of the item and they are from before 1945. For example, a Sperati fake can be sold if it is fully identified in capital letters in the title and description of the stamp.
Thousands of items are sold every day…
Over 150,000 items are sold on Delcampe every day. Given that Delcampe is used by serious collectors, the vast majority of the items are authentic. However, fakes are sometimes put up for sale without being identified in the title or description. What should you do in this case?
The best weapon against fakes: report them
At Delcampe we're lucky that we work with a community of informed collectors. Anyone who finds a doubtful item can report it. Our team receives all reports by email and assesses them to remove fake items. We want to thank the members of our community who help us by reporting fake items on the website.
And in practice?
Did you see a fake and report the item? Thank you. You're helping the website and collectors! To ensure that the items are removed as quickly as possible (note that it can sometimes take some time to complete the checks) and to avoid unnecessary email exchanges, please send us the most complete explanation possible (even if it's long). This will enable us to remove the item fully informed and with no regrets!
We want to thank our vigilant collectors and the site moderators. Thanks to them, Delcampe is better off, and so is the collecting world. It takes just a few moments, but it's a great gift to the community, which knows that it can buy with complete peace of mind.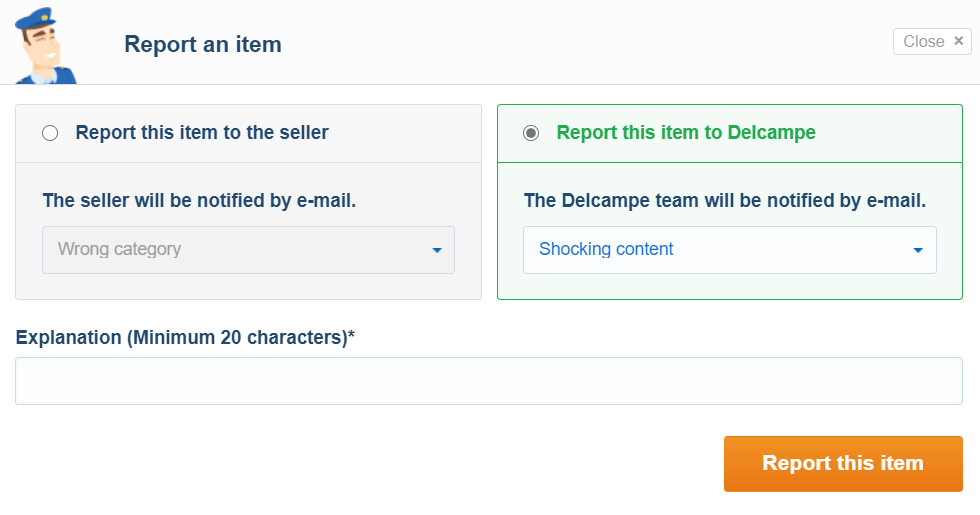 In order to protect the community of collectors on our website, we ensure that all members abide by the general terms and conditions of use (the Charter). We reserve the right to suspend or close an account if the rules are repeatedly ignored.