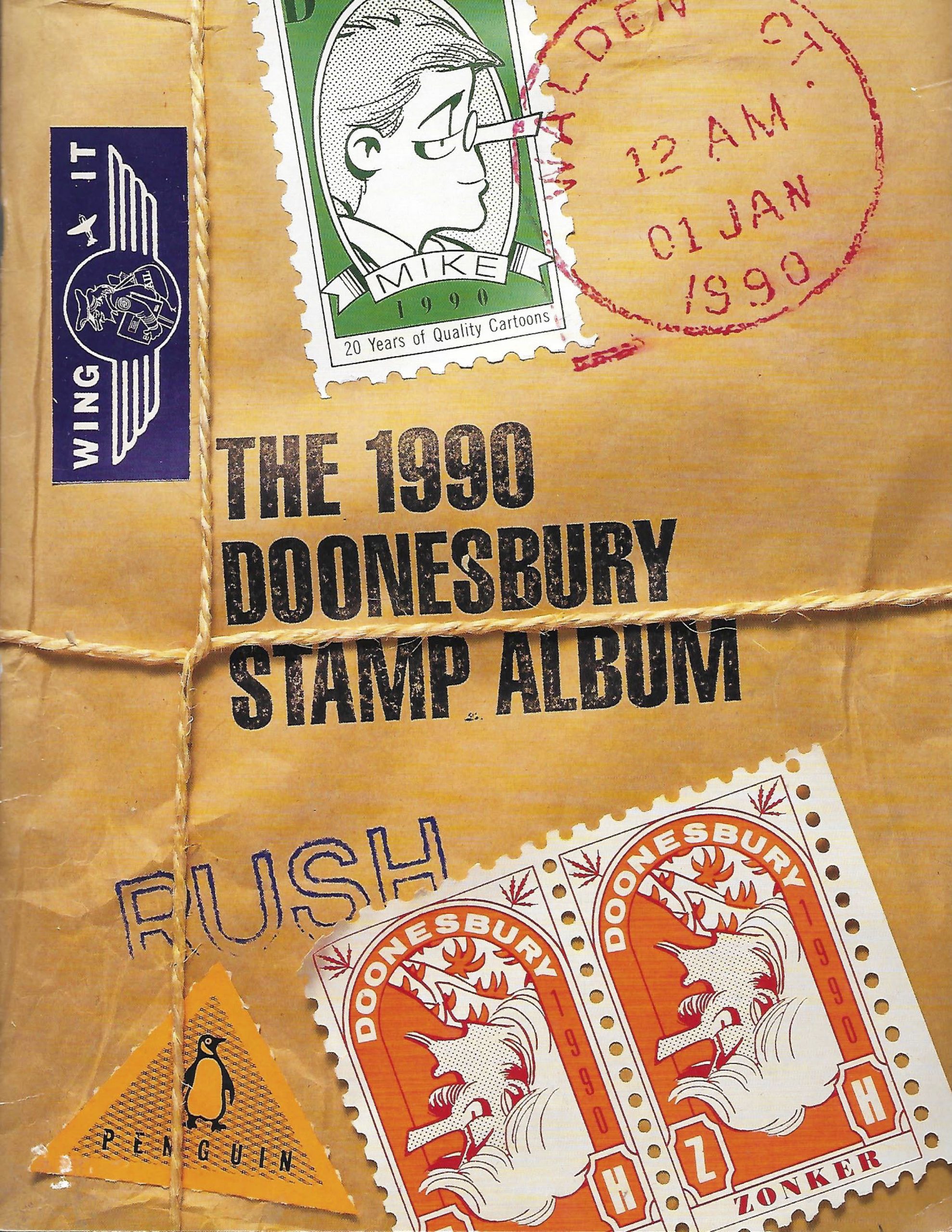 A number of comic books and a "Stamp Album" have appeared that tell stories about stamps.  Many of the topics contained in these stories would be of interest to collectors of thematic or topical stamps.
The great newspaper comic strip creator, Gary Trudeau, had a selection of his cartoons printed as perforated, gummed stamps/ cinderellas in a booklet The 1990 Doonesbury Stamp Album.  Mr. Trudeau produced a collection of 150 labels with perforations and gum on the reverse that could be removed and plastered everywhere.  When I had written a story about a make-believe county in Kansas I used the one about making marijuana legal as a "stamp" on one of the envelopes.  The cover of the booklet is a depiction of some philatelic-like items on a package "wrapping paper."  Some of the stamps, like the "Solar Collector" have a very large format like few real postage stamps but the size of some souvenir sheets.  Trudeau often commented on major social and political figures.  The Trump examples were made long before the gentleman was a U. S. president.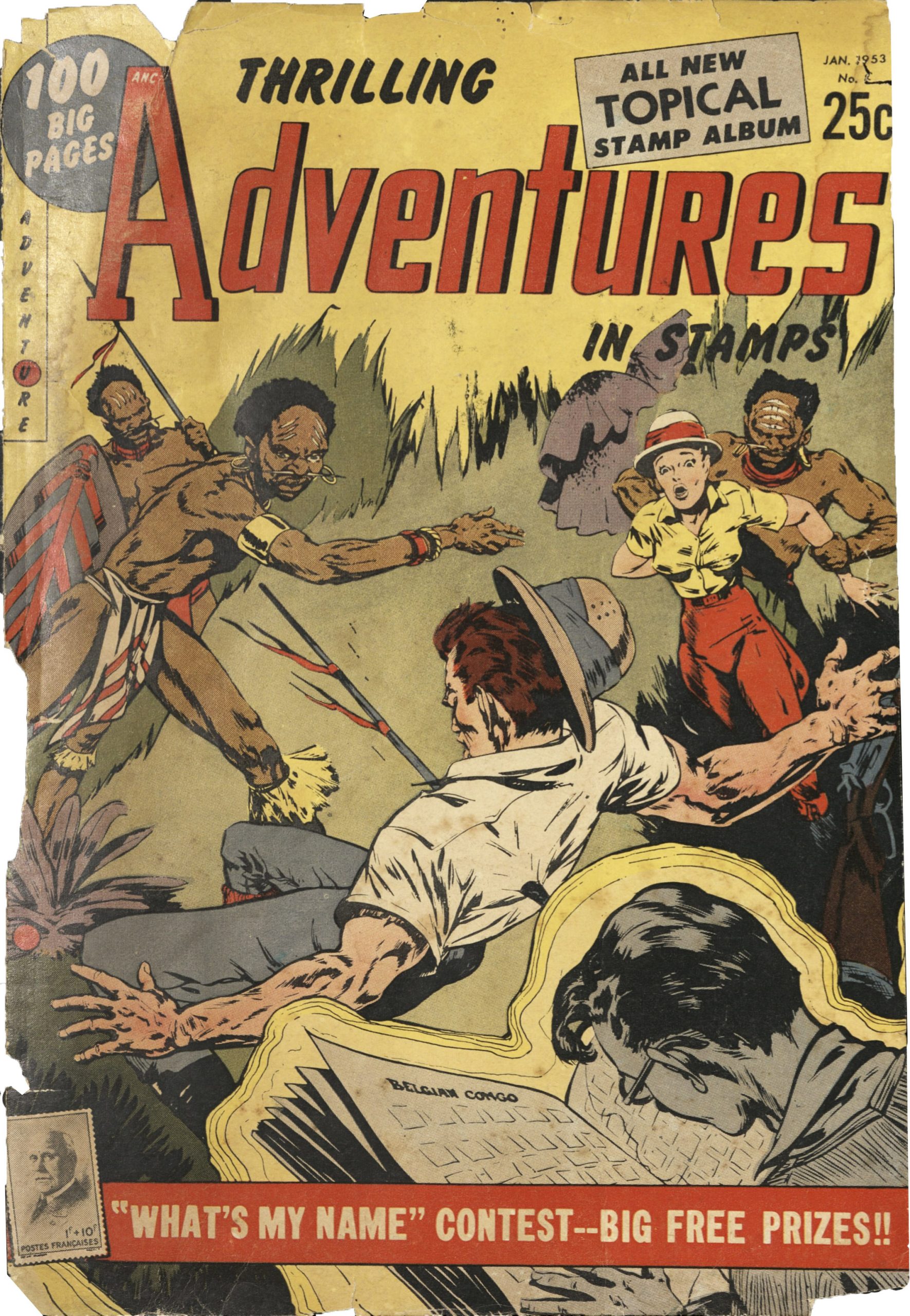 In 1960 Dell Comics of New York City published an issue of their "Dell TV Mystery" series dedicated to the TV detective Peter Gunn.  Private detective Gunn had been sent to meet with and discourage a stamp forger whose work was so good that he was impacting the worth of genuine stamps.  Glimpses of several stamps appear in the panels.  Of course our hero ends up having some crooks arrested and with the girl.
In the early 1950s a company in Ohio published eight issues of a series entitled Thrilling Adventures in Stamps Comics.  Each issue had five to seven 2 to 4 page stories featuring the background of a stamp.  The stamp was illustrated on the first panel of the story and was described at the very end of the story.  Some of these 1950s stories would clearly violate the cultural, ethical and political standards involving race and ethnicity commonly found in much of the world in this part of the 21st century.  The publisher encouraged the support of charitable institutions such as the American Red Cross and the 1951 [American] Heart Fund.  They had articles about various aspects of philately, with one discussing more specialized country and topical collecting and another presenting a glossary of terms on stamps to help with their identification.  Another feature of the comic books was  "Oddities in Stamps", illustrating and briefly describing interesting features in the history of stamp collecting.
In 1916 the Essex Publishing Company of Lynn, Massachusetts published a small booklet filled with caricatures of stamp collectors at national philatelic conferences and of developments in Europe at the time.  Cartoonist Leroy S. Bartlett was featured.
End Notes
Bartlett, Leroy S.  Philatelic Cartoons. The Work of Leroy S. Bartlett.  Lynn, Massachusetts: Essex Publishing Company, 1916.
Trudeau, Garry and George Corsillo.  The 1990 Doonesbury Stamp Album.  New York: Viking Penguin-Penguin Books USA, 1990.