Queen Victoria, is the most famous philatelic effigy!
Published on 29 January 2020
With good reason: hers was the first one! The first stamp, the "penny black", was issued in 1840 during her reign. So, it makes perfect sense that her portrait was on it. What's more, the British Empire was at its peak. That's all it took to ensure that Queen Victoria would become the most emblematic figure of stamp collecting. Queen Victoria had such an impact on her times that they were renamed the "Victorian Era".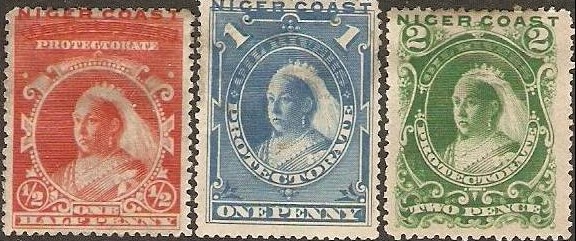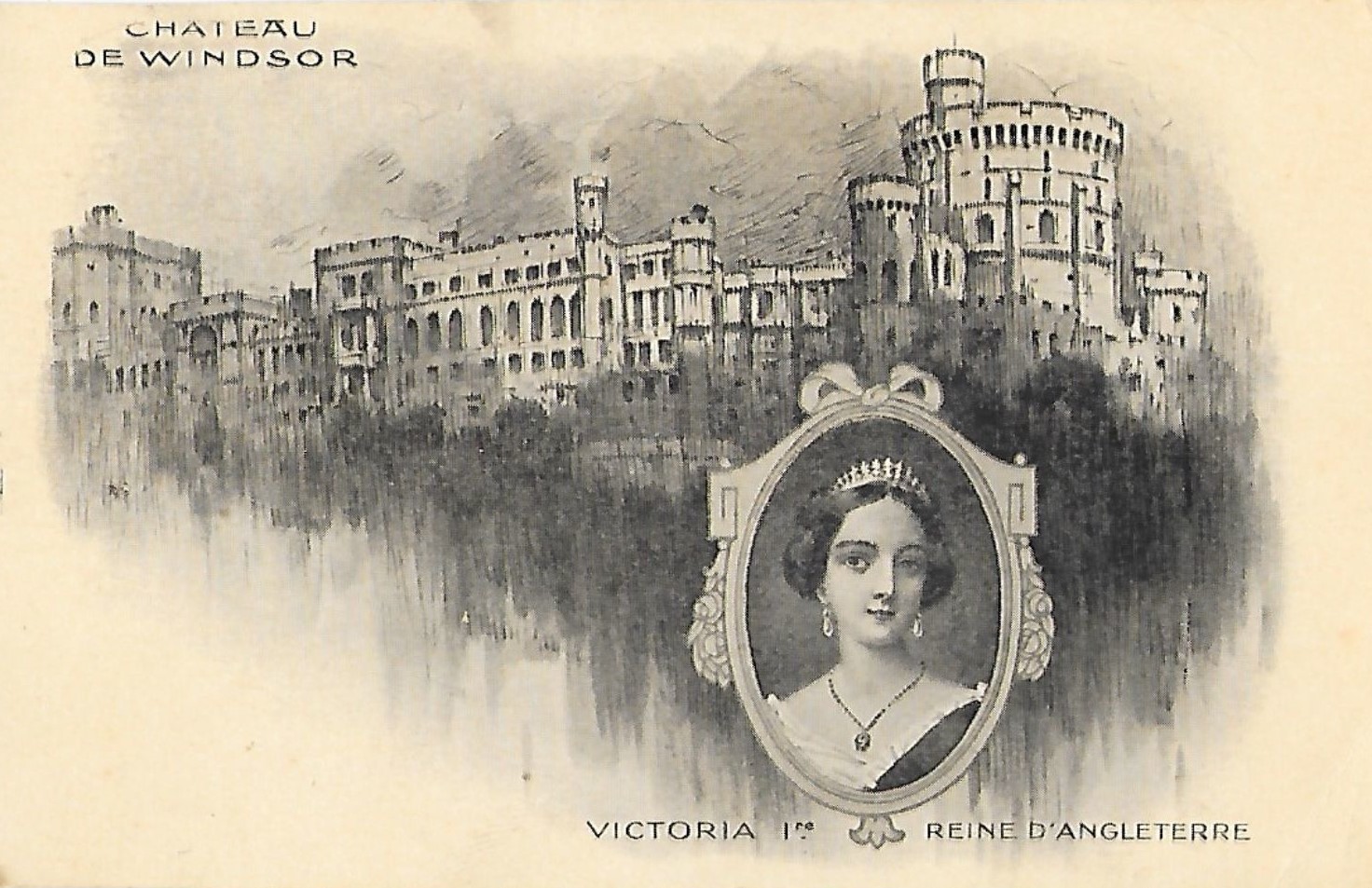 Alexandrina Victoria was the daughter of Prince Edward, Duke of Kent and Strathearn and Princess Victoria of Saxe-Coburg-Saalfeld. Nothing predestined her to becoming queen at her birth on 24 May 1819. However, her father, her grandfather, the daughters of the Duke of Clarence and her uncle George IV, all died in succession before she turned 12. In 1830, the Regency Act offered to make her mother regent in the event that her uncle, William IV, were to die before he became of age. The king did not want to see this happen and coldly declared to his mother that he would live until he turned 18! Which is exactly what happened. He died one month after Queen Victoria's accession to the throne.
Victoria had an austere childhood. She was raised by her mother and her mother's adviser John Conroy, who inflicted very strict rules on her called the "Kensington System" after their place of residence. To ensure her popularity, which would be necessary to preserve the regime, her mother and Conway organised journeys to introduce her to aristocratic families. Victoria was used to being alone and did not enjoy her travels. Her mother and Conroy wanted the latter to become Victoria's adviser too, but she consistently refused.
Victoria turned 18 on 24 May 1837. Her uncle, King William IV, died one month later, on 20 June 1837. When the Princess was to become queen in 1838, she had the name Alexandrina removed from her documents. She also decided to banish Conroy and hoped that she would no longer have to live with her mother.
In 1836, a year before her accession to the throne, her uncle Leopold, now King of the Belgians, introduced her to Albert of Saxe-Coburg-Gotha, a cousin of hers. It was love at first sight for her. Yet, she felt that she was too young to get married. She was shocked to hear that this was the Prime Minister's plan to get rid of her mother.
She married for love on 10 February 1840. Albert became both her adviser and her companion. The couple soon had their first child…and would have eight more! Victoria arranged prestigious marriages for her children. They entered the grandest European royal families and earned Victoria the nickname "the Grandmother of Europe".
The situation in England did not please all of its inhabitants. There were many attempts on the queen's life. In 1840, Edward Oxford shot twice at the carriage in which she was travelling. She survived six other assassination attempts in 1842, 1849, 1850, 1872 and 1882.
The queen's territory was immense. In addition to England, Scotland and Ireland, it also encompassed the British colonies. This was the peak of the Empire which governed nearly 400 million people spread over no less than 26 million km².
The queen's foreign policy sought a rapprochement between France and England. She went to France to meet Louis-Philippe and was the first English sovereign to make the journey in over 300 years.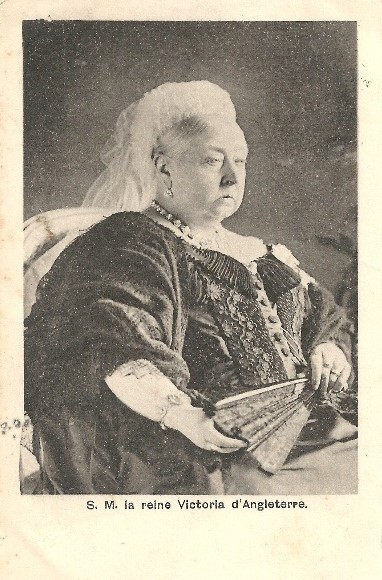 Queen Victoria was heartbroken when her husband, Prince Albert, died on 14 December 1861. She never recovered and dressed in black mourning clothes until the end of her life. She limited the number of public appearances she made and was given the nickname "the Widow of Windsor" after the castle in which she lived.
This choice made her unpopular. In 1870, against the backdrop of the Third Republic in France, the Republicans rallied to demand the queen's abdication in London. She became gravely ill in 1871, as did the Prince of Wales. She appeared in public with her son on the 10th anniversary of the death of Prince Albert. This improved her popularity and enabled her to weaken the Republican movement.
Queen Victoria lived a long life and her popularity grew as time passed. In 1887, she celebrated her Golden Jubilee (50 years of reign) and her Diamond Jubilee 10 years later. She died on 22 January 1901 surrounded by her son, who would become King Edward VII, and her grandson, William II of Prussia.
Collecting Queen Victoria is an exciting and complex subject.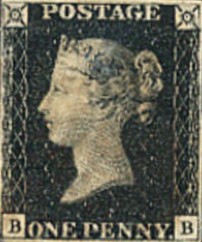 While the queen's face was, naturally, on British stamps, it was also on those of many of Britain's colonies at the time. To give you an idea, here is a list of countries whose first stamp bore the effigy of Queen Victoria:
South Australia
Mauritius
Western Australia
Natal
Bahamas
New Brunswick
The Canadian province of Nova Scotia
The Canadian Confederation
New South Wales
Cyprus
New Zealand
British Columbia
Prince Edward Island
Vancouver Island
Grenada
Queensland
Heligoland
Tasmania
British Honduras
Newfoundland
Malta
Victoria
The obvious way to start a collection is to split it based on the different countries or periods…But there's more to it! Some portraits were used in several colonies as was, for example, the effigy of the queen by Alfred Edward Chalon (Bahamas, Grenada, New Zealand, etc.). This is another way to build a collection. These stamps are, in fact, known as the "Chalon Head" stamps.
Doing research on Delcampe, it becomes apparent that a Queen Victoria stamp collection can be started at a very low cost but can become quite expensive. As with everything, the condition of the stamp will determine its price.
You can scale up easily if you want to. Queen Victoria is an excellent rare stamp topic. And, although we already know that we won't be able to afford them, here are three stamps we dream of:
The two-cent Canadian stamp with the effigy of Queen Victoria from 1869.
Until 2013, only two examples were known worldwide. A third one was found by chance and purchased for five dollars by an anonymous Canadian collector. According to ici.radio-canada.ca, the stamp was certified authentic by the Vincent Graves Green Philatelic Research Foundation. The stamp is worth several hundreds of thousands of dollars. A great deal for the collector!
The Blue and Red Pennies from Mauritius
These two stamps were the first ones issued for the post in Mauritius. They include the words "Post Office". This was quickly replaced by the more traditional "Post Paid" in English which is, obviously, what makes these two stamps so rare. There are fewer than 30 known today out of an approximate issue of 200. Once again, you will have two pay several hundreds of thousands of euros to buy one after locating a collector who might be willing to give it up!