The Quebec Old Paper Show
Published on 12 October 2022
The Quebec old paper show open its doors Saturday & Sunday November 19-20 at the Patro Roc-Amadour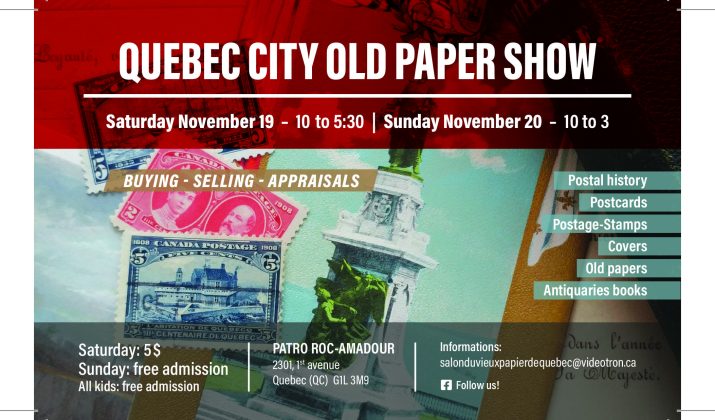 On site, about 20 dealer stands will offer old postcards, postage stamps, old papers, old postal history, covers and correspondence, but also outdated shares, notarial deeds from the 18th and 19th centuries, not to mention old chromos, engravings, posters, maps, old invoices or other manuscripts from another era.
In short, everything old and on paper will be there; enough to satisfy all passions and curiosities.
These specialized dealers come from the four corners of the province and from New-Brunswick or Ontario. They will be joined by several specialized societies, including: the Postal History Society of Quebec, the Philatelic Society of Quebec and the Club des cartophiles Québécois.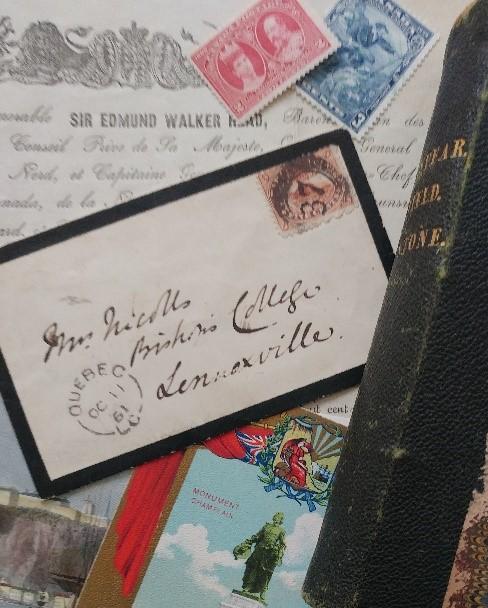 Visitors are therefore invited to come and hunt around to unearth the rare pearl, but quite simply also to exchange or bring any old documents that they would like to have assessed free of charge.
Old paper aficionados will therefore have plenty of time to find what they are looking for at this Old Paper Fair in Québec City.
On this occasion, Canada Post will use a special illustrated postmark, available on site, on these two very special days.
The Old Paper Show will be held Saturday, November 19 from 10:00 a.m. to 5:30 p.m. and Sunday, November 20, 2022 from 10:00 a.m. to 3:00 p.m. at Patro Roc-Amadour 2301, 1ère Avenue, Quebec, QC G1L 3M9 – Admission $5 on Saturday; free on Sundays and for children under 16.